While most were attracted to architecture by the desire to be creative, act on big ideas, and make an impact on the world; processes, financial elements, and business models are an essential part when bringing these ideas to life. The business of running an architectural practice requires ongoing focus, yet this is often neglected in the process of servicing clients and delivering projects.
Strengthening your firm and processes enables a healthy bottom line and allows you to command the highest fees and even expand your business. To investigate further, BQE's Australian office is organising this panel discussion to explore what your firm needs to structure a smooth-running business and get back to what you love: architecture.
Join this special conversation about the business of architecture on 24 August, 2021 at 12PM AEST. Bringing to the table a wealth of practical experience, the host, Steven Burns, FAIA, Co-Founder of Burns + Beyerl Architects (Chicago, USA), and Chief Creative Officer of BQE Software, will be joined by Michael Lewarne, Architect and Coach at unmeasured (Sydney, NSW). They will explore the balance between creativity and profitability and how you can leverage the speed and breadth of tools available to help manage the bottom line and get you back to what you love: architecture.
In this session, you will learn:
The essential elements of a financially stable practice
Balancing values and ethics with financial management
How to deliver projects budget and maintain your value in quality design
How to gain more confidence in fee proposals
How to streamline your operational processes
Useful tools, systems, and apps to help manage the bottom line
Who is it for?
For architecture firm leaders who feel bogged down managing a firm and want strategies for running a more efficient, profitable and creatively fulfilling practice.
Speaker: Steven Burns
Chief Creative Officer, BQE Software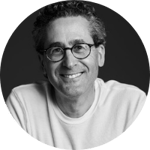 Steve is a licensed architect and a member of the prestigious College of Fellows of the American Institute of Architects. Over a period of more than 30 years, Steven has been involved in every aspect of the architectural profession. After 7 years cutting his teeth in the Chicago, London and Berlin offices of SOM, Steve founded his own firm, Burns + Beyerl Architects in Chicago in 1993. 14 years later, Steve sold his 17-person architectural firm to work full-time on the startup he launched to create the office and project management software solution: ArchiOffice. In 2009 he merged his business with BQE Software where he is Chief Creative Officer. Steve earned his Master of Architecture (with Distinction), from the Harvard University Graduate School of Design and his Bachelor of Fine Arts from Syracuse University.
Steve is a thought leader and has delivered presentations at architectural and engineering conferences around the world on topics related to business and project management, business and artificial intelligence and emerging technologies associated with the AE industry.
Speaker: Michael Lewarne
Architect and Coach, unmeasured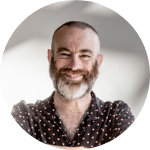 Michael is an architect and coach curious about the assumptions of architectural practice. He founded unmeasured to help architects rethink their practice and to support them in uncovering better ways to work. With an ambition to build better practice, culture and leadership in the architecture profession.
He has worked for almost 30 years in architecture and over that time he has also played in different realms from public art, industrial design, founding an architecture practice to personal coaching. Michael is seeking to expand the nature and boundaries of our lives & work, in a style that is creative, critical, constructive and contributes to the way we navigate the challenges of the world.