Mileage tracker apps are a valuable tool for business owners and their teams, especially those in professional services. That's because the nature of your business often requires you and your employees to track travel for reimbursement so that you can bill the cost to clients or deduct the expenses from your own tax return.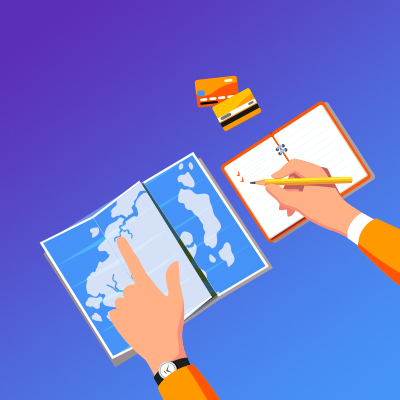 But the logistics of mileage tracker can be a nightmare. Manually recording time, travel distance, the purpose of the trip and all the other pertinent details is a cumbersome task. And even if you're the most organized person, it's easy to forget something (Related: Automatic Mileage Tracking Can Save Your Firm Thousands of Dollars).
The good news is, there's an app for that! In fact - there are many mileage tracker apps designed specifically to make business travel an ease. Here's a roundup of the 5 best mileage tracker apps for professional services firms.
BQE CORE's app includes free mileage tracking. As the app records your drives, the trips are automatically uploaded to CORE, where they can be filtered and converted into expenses. You can also classify trips as personal or business and choose which times your app records miles (e.g. only during business hours).
Unlike many other options, the CORE mileage tracker app completely integrates with your project management and accounting software. Plus it was designed by leaders of professional services firms for professional services firms.
When you go to a project site and stay there, with CORE's system, your time on site is automatically recorded so you can convert that time to a time entry. You don't need to remember where you were. Now with CORE's mileage tracker, you don't need to remember how you got there either! There isn't another mileage tracker on the market that integrates with your projects to the same level of CORE.
Cost
Unlimited tracking FREE for all CORE users!
TripLog lets you have multiple cars and drivers on one tracking system. The platform is unique because it lets users choose how they track miles (manual, automatic, Bluetooth, etc.). The account administrator can set up variable rates, per diems, and track fuel prices. But the free version only allows users to manually track miles, which defeats the purpose of an automatic mileage tracker app.
Cost
Free plan: No automatic mileage tracker, limited to five vehicles

Basic plan: $2/month

Premium plan: $4/month

Enterprise pricing: Available upon request
While you can track miles in QuickBooks for businesses, it's a manual process. The only automatic mileage tracker app option that QB offers is through QuickBooks Self Employed.
The automatic tracker works in the background of your smartphone and records your travel via GPS, or you can manually add mileage. But the real selling point is the built-in functionality with QuickBooks accounting platform.
If your firm has very few employees and uses QuickBooks, this might be a good option. But if you plan to expand or add employees, you'll want to pick a mileage tracker app that can support your growth.
Cost
Self-employed QuickBooks account: $10/month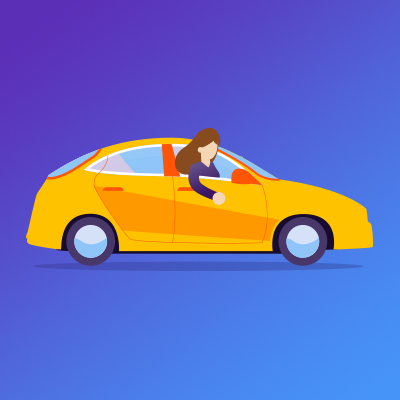 Hurdlr allows you to track any expense, which is beneficial if you're looking for something more than just a mileage tracker app. However, it's mostly marketed towards freelancers and contractors. While the app includes integrations with UpWork, Airbnb, and a few real-estate specific platforms, it doesn't specifically cater to professional services firms.
Cost
Basic plan: Free for single users, but

does not include automatic mileage tracker

Premium plan: $59.88/year
Mile IQ is probably the most well-known app out of this bunch. It can recognize frequent trips, which allows you to flag regular routes and locations. And once you flag a route, it's automatically classified. You can also set work hours and customize shifts so that anytime you drive during those times your miles are tracked.
One of the major drawbacks of this mileage tracker app is that the system only tracks miles. Unlike some of the other apps listed, it doesn't have a combined expense-tracking program or advanced accounting capabilities.
Cost
Basic plan: Free, but

limited to 40 trips

Premium plan: $59.99/year

Enterprise pricing: Available upon request
Manual mileage entry is risky. You're bound to forget sometimes. And forgetting miles means losing money. CORE's mileage tracking app was designed with professional services firms in mind. Start tracking miles with ease, click below to start your free trial of BQE CORE.