As a small business owner, you know that every little bit of savings adds up, which is especially true when it comes to your tax bill. And one of the easiest ways to reduce your tax bill is to track your mileage.
For 2018 (filing your taxes in 2019), the IRS let you deduct 54.5 cents per mile for business reasons.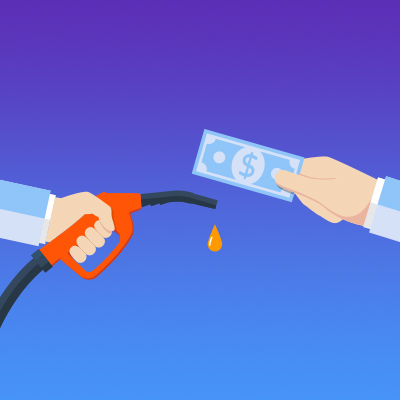 If you drive 100 miles a week for business purposes, that's a potential mileage deduction of more than $2,800 at the end of the year. And if you have a medium-sized firm, with quite a few workers traveling to and from job sites, the mileage deduction adds up quickly.
What is mileage tracking?
Mileage tracking often refers to keeping a mileage log for reimbursement or for tax deductions. If you need to reimburse employees or get reimbursed from a client, it's important to track all of your travel. But it's also important for you to track all of the business-related travel at your firm for tax deductions.
The IRS lets you deduct mileage for business, charity, moving and medical purposes. According to the IRS, the following are considered "business drives":
Customer visits
Trips between offices
Drives for errands and supplies
Customer meals and entertainment
Trips to the airport for business travel
Traveling between temporary job locations
Tools for seamless mileage tracking
The IRS requires that you have documentation of your miles. While you won't have to submit this log when you claim the deduction, you still need diligent records of your drives if you want to claim them for tax purposes.
Some people choose to use a manual mileage log. While this doesn't require any additional tools beyond paper and a pencil, it opens the door to errors. It's stunningly easy to forget to record your miles. You may be running late for a meeting, get a call as you're getting out of the car or simply be in a bad mood. The last thing most people think about as they get out of the car is logging miles.
Another option for recording drives is by using a mileage log spreadsheet on your computer. While the spreadsheet may be harder to lose than a simple piece of paper, you still have to remember to manually log your drives. Plus, manually logging drives takes time. Even if it only takes a minute, that's a minute for every single drive you take during the year.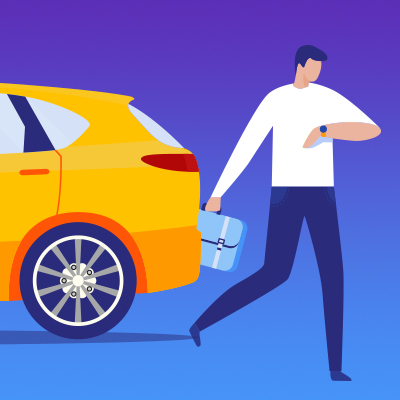 Mileage tracking app: The easiest way to track miles
The logistics of mileage tracking can be a nightmare. Manually recording time, travel distance, the purpose of the trip and all the other pertinent details is a cumbersome task. And even if you're the most organized person, it's easy to forget something.
The good news is, there's an app for that! In fact - there are many mileage tracking apps designed specifically to make business travel an ease. While most apps cost at least $60/per year to use, the savings could be worth it.
Free mileage tracking app for CORE users
But the good news is, as of the last BQE CORE update, all CORE users now get automatic mileage tracking in the CORE iOS and Android app. It's a completely free addition to the software you already know and love.
The CORE app automatically records all of your drives. Users simply have to:
Install the app
Log into their company
Turn on the mile tracking feature
As the app records your drives, the trips are automatically uploaded to CORE. Once in CORE, you can filter the trips by any time metric you would like. When you want to convert the trips into an expense, simply select the trips and click convert to expense. CORE automatically records that trip as an expense for that particular user.
You can also classify trips as personal or business and choose which times your app records drives (e.g. only during business hours).
When you go to a project site and stay there, with CORE's system, your time on site is automatically recorded so you can convert that time to a time entry. You don't need to remember where you were. Now with CORE's mileage tracking, you don't need to remember how you got there either!
Manual mileage entry is risky. You're bound to forget sometimes. And forgetting miles means losing money. CORE's mileage tracking app was designed with professional services firms in mind. Start tracking miles with ease, click below to learn more about CORE.