One of the biggest problems employers face is the misuse of resources. On average, projects go over their intended budget by 27% of their intended budget, according to Harvard Business Review.
If employees don't know the budget or deadline for a project, it is easy to lose track of time and resources being used. This leads to inefficient spending and poor project management. And in return, that means fewer resources, delays and less money.
So, how can you make employees aware of this problem?
Communicating your resources and timelines
Task allocation and workload scheduling are two of the most important factors in preventing the misuse of resources.
The Allocation & Forecasting feature in CORE is an excellent tool to get your employees involved in their daily work scheduling and setting the right expectations. And CORE offers a Gantt chart, providing you and your employees and visual representation of tasks.
Gantt charts use vertical and horizontal bars to display allocated tasks and resources for a project in a simple way. With CORE, not only can you view Gantt charts for projects and employees, you can also interact with it. And you can predict the workload and revenue of projects.
Here's a short video on allocating resources and forecasting using CORE:

0:22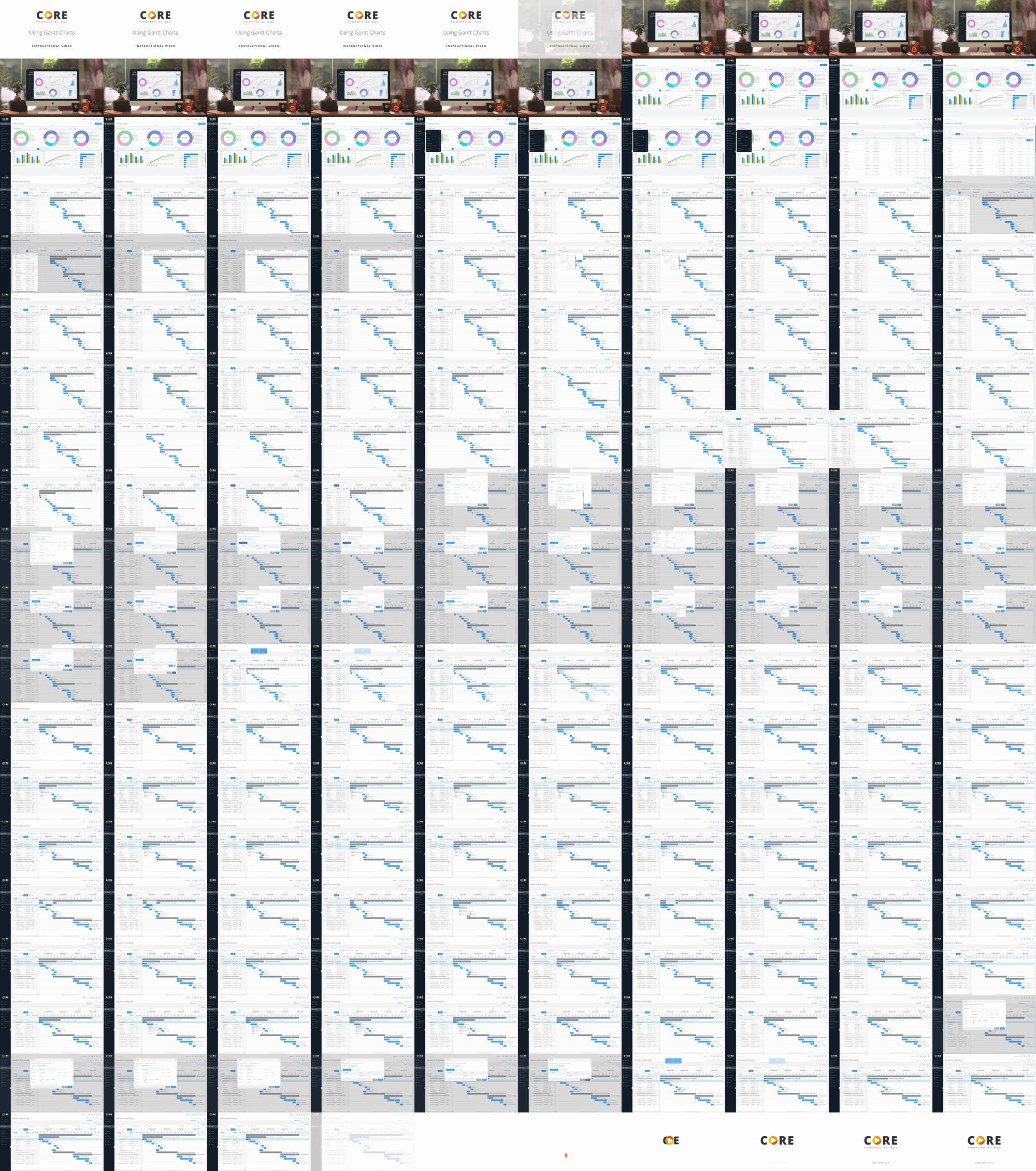 Forecasting for a brighter future
With the ability to adapt and adjust based on your needs, the interactive Gantt chart in CORE allows you to communicate visually the expectations from an employee and the progress of a project, instantly. No wait time, no hassle.
CORE also allows you to set notifications, for yourself or your employees, when a task has been updated or completed. With your team always aware of the progress of the project, you don't have to worry about policing your employees. That means greater efficiency and more time to spend on doing what you really are passionate about.
Click below for your free trial of CORE so you can start forecasting for a brighter future!