Time tracking is the one expense that likely takes up the most space on your firm's profit and loss statement. It's also the reason you might lose sleep if cash starts to become tight (Related: Business Cash Flow Management - Cash Flow Management Strategies).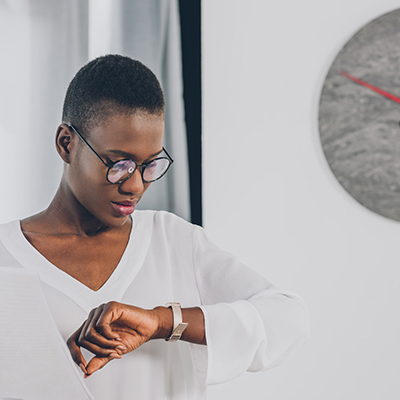 Getting employees to submit timesheets on time and correctly is one of the biggest issues employers deal with on a regular basis. In the U.S., employers say they have to correct 80% of employee timesheets, according to a study by TSheets.
So how do you coax employees to record their time spent on projects on a regular basis? Here are 12 tips to help you get your employees to submit timesheets on time.
1. Explain why submitting timesheets is important
Accurate time tracking helps you keep projects on budget, understand the value of work-in-progress and more accurately estimate future projects.
While the benefits are obvious for you, employees don't always understand why they need to fill out timesheets. And it's human nature to dislike what we don't understand.
Be transparent with your employees so they don't think they are submitting timesheets for arbitrary reasons and so that they know timesheet data is indeed useful.
2. Teach your employees how to submit timesheets
While your time tracking system may seem intuitive to you, that's not always the case for your employees. And it's not uncommon for employees to track time incorrectly.
Take time to explain your system to all employees during onboarding. Consider creating a simple reference document or video that employees can access on their own.
Making sure everyone is on the same page and has a clear understanding of your system will prevent errors and roadblocks down the line.
3. Set clear policies and guidelines
Establish clear policies and guidelines for submitting timesheets from the get-go. Explain your employees' obligation to submit timesheets, and the consequences if they don't submit them.
Make sure your employees understand all the details, such as:
How often should they submit timesheets (daily, weekly, bi-monthly)?

How many reminders does an employee get before the issue is escalated?

What are the consequences for failing to submit on time?
Tracking time is a job responsibility and should be viewed as such. Consider distributing a written agreement or include the policy in employee contracts.
4. Track time daily
It's human nature that you remember more details of something that actually happened the same day.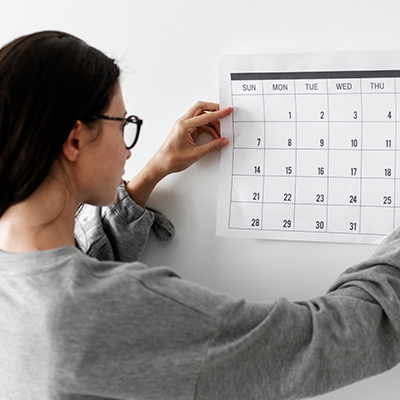 The best way to ensure that your time tracking reports are accurate is for your employees to enter time every day. Make daily time tracking a formal policy at your firm.
It may take a few pain-staking weeks to get into a new habit, but your employees will feel good walking into work on a Friday morning knowing they don't have five day's worth of time to record before heading home for the weekend.
5. Keep time tracking simple
Timesheets should be easy and quick to complete. You don't want a system that takes 30 minutes because employees will get frustrated and you'll lose valuable working time that could have been spent elsewhere.
Anything that makes time tracking difficult will make your employees all the less likely to submit their timesheets on time.
6. Enable on-the-go time entry
Architects, engineers, accountants, and many other hourly billing workers spend a lot of time out of the office on-site. And when you're on-site, getting to network resources may not be possible.
One of the main reasons cloud-based programs are rising in popularity is because they solve this remote access issue. Web-enabled, cloud-based, software programs are available anywhere there's an internet connection, anytime (Related: Apps for Architects: Combining The Creativity & Convenience Of Mobile Technology).
Consider using a mobile app that lets your staff track time and expenses while allowing managers to review and approve time entries on the go.
7. Use integrated timers
It is time to ditch the kitchen egg-timer. Okay, let's be honest, your hourly employees probably aren't using that either. It's more likely that your employees are eyeballing how much time was spent on an activity. But if your late timesheet issues are any indicator, memory isn't always totally reliable.
Integrated software timers are a good solution. Rather than reporting time after-the-fact, it provides an easy option to trigger tracking in real-time. Integrated software timers work especially well for knowledge workers who do much of their work on the computer.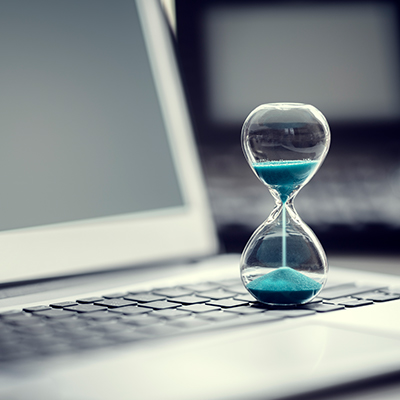 Minor as it may seem, access to an integrated timer is just one more thing that makes recording time easier. Some programs distinguish themselves by offering multiple timers. Multiple timers make it simpler to track time split between projects.
8. Pre-populate projects and activities
It's the end of a long day, or perhaps a long week. Your employees are entering their time and trying to jog their memory over what they worked on at 8:00 this morning, or perhaps even what they were doing at 8:00 on Monday morning.
You can help employees recall this information by choosing project-based time tracking software that lets you create project IDs and activity IDs.
When using BQE CORE, for example, you can choose to display only a list of clients and projects the employee is currently working on in a drop-down menu.
9. Ditch antiquated methods
58% of companies still rely on paper methods for time tracking, according to a study by TSheets. Not only does this open your company up to errors, but it's also a tedious and manual process.
Unlike wine, time tracking doesn't get better with age (Related: It's Time to Ditch Your Floppy Disk Software). Excessive admin time, lackluster user interface and tedious workarounds are common issues in antiquated systems. Instead, you want a system with a clean, simple user interface and up-to-date features.
Using an updated system will help ensure employees have all the latest features to make time tracking a breeze.
10. Send automatic reminders
We all get busy. And once in a while, a friendly reminder can be helpful.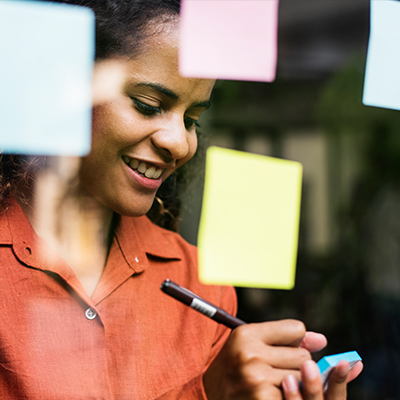 Consider setting up automated reminder emails that prompt employees to submit timesheets. Doing so removes the pressure of chasing down payments from your human resource department, but also gives employees a little extra help they may need to remember the task.
11. Offer extra incentives
You may feel inclined to penalize employees for failing to submit timesheets on time. But this can undermine team unity and create an atmosphere of distrust between managers and employees.
More and more, companies are using a reward system because it creates an environment of openness and honesty.
JWT Brazil made headlines after rewarding employees with free beer when they submitted their timesheets on time. They constructed a vending machine connected to their time tracking software. When an employee successfully submitted their timesheet on time, the vending machine would unlock a beer for them.
12. Utilize time tracking software
An easy way to boost productivity and billable hours is to start tracking time systematically (Related: How to Increase Your Billable Hours). Consider using an integrated project management, time tracking and invoicing system such as BQE CORE. This will save you time on administrative tasks and ensure no billing activity gets missed.
Time tracking software can also help you ensure you stay compliant with special requirements, such as DCAA timekeeping requirements (Related: DCAA Timekeeping Requirements: A Guide to Success).
---
Want more tips to improve your processes and increase your bottom line? Click below to download a free eBook on The Three Pillars of a Competitive Advantage for Your Firm.