Project Management
Architecture Project Management Best Practices
For powerful project management skills, it's important to establish KPIs, your budget, and use an all-in-one platform.
---
Navigating the intricate world of architecture project management is a challenging endeavor. It demands not just good leadership skills, but also a comprehensive understanding of the industry, and the right application of technology. As a project manager, your ability to coordinate your team and keep everyone in sync, while adhering to schedules and budgets, is important to the success of your architectural project. Mastering the art of architecture project management requires an insightful balance between authoritative leadership and fostering an inclusive team environment.
Here you'll discover the best practices you need to better help you handle architectural projects. With the right combination of these practices, you can take your project management to new heights.
The Best Architects Never Stop Learning about their Industry
A good architecture project manager doesn't simply have good people skills; he or she will also know about the industry in which the project fits. A leader who doesn't know enough about the industry or the specific goals of the project won't create the most useful strategy and the team is sure to sniff that out.
Be familiar with the industry or product associated with your project so that you have a solid insight into where the project needs to go and how your team will get there.
Listen to your employees' insight as well, especially if they have extensive experience in the field. A good project manager is always open to the insight and advice provided by those on his or her team.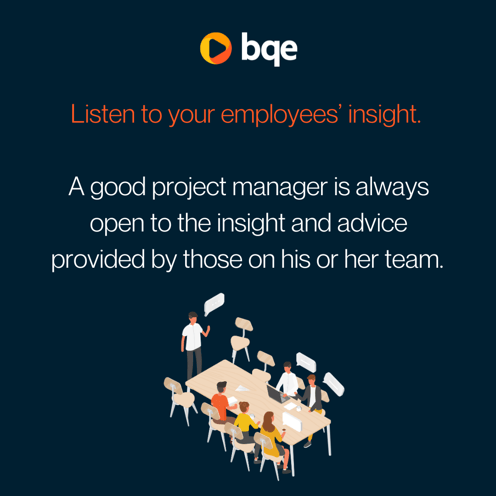 To get to know your industry better as an architecture project manager, here are a few quick strategies:
Stay Current with Architectural Industry Trends and Technologies
This could involve subscribing to and reading publications such as Architectural Digest, Architect's Journal, and ArchDaily. You also want to stay informed about new materials, building techniques, and technologies that are revolutionizing the field. For example, understanding the rising trends in sustainable design, green architecture, or the use of AI and VR in design and presentation processes would allow you as an architect to better plan and manage projects.
Start Networking
Attending industry conferences, workshops, and seminars can provide opportunities to meet other architecture firms, exchange ideas, learn about emerging trends and innovative solutions to common project planning challenges.
Continue Your Education
Pursuing additional training or certifications related to architecture and project management can deepen your knowledge and demonstrate commitment to the profession. This could include certifications such as the Project Management Professional (PMP)® certification or the Certified Construction Manager (CCM)® certification. You can also view webinars at BQE Software run by acclaimed architects and earn CEU credits for attending.
Engage with Stakeholders
This includes clients, local government officials, and community members who can provide valuable input and context regarding your project's goals and impact. Understanding the perspectives of all stakeholders can help in effective project planning and management.
Understand Regulations and Compliance
A part of knowing the industry involves understanding the relevant building codes, zoning laws, safety regulations, and environmental guidelines that will apply to the project. Keeping updated on these regulations can help avoid legal issues and ensure a smoother project execution.
By getting to know your industry, you can better manage projects, lead your team, and ultimately deliver successful outcomes.
Establish Key Performance Indicators
Key performance indicators, or KPIs, are how your project team will know if they were successful at the end of the day. These indicators are often related to quantifiable items like sales or new customer leads. Determine your KPIs at the outset of the project, so your team clearly understands the motivation behind their efforts and can work accordingly.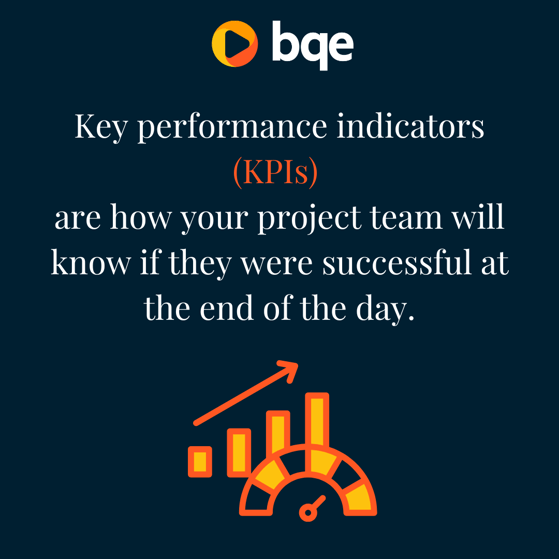 The best in the architecture industry set measurable goals by which they will evaluate progress. These Key Performance Indicators, or KPIs, are:
Schedule Variance (SV): This is the difference between the planned and actual project timeline. It's a key measure of whether a project is ahead of, on, or behind schedule.

Cost Variance (CV): The cost variance means the difference between the budgeted cost of work performed and the actual cost. This KPI helps in monitoring whether the project is under or over budget.

Quality Metrics: Quality metrics typically includes the number of design revisions, errors, or rework instances during the project. Project managers can use this KPI to measure the quality of work and efficiency of team members.

Stakeholder Satisfaction: This KPI can be measured through regular feedback sessions or surveys with clients and other stakeholders. Stakeholder satisfaction gauges the project's success in meeting client expectations and requirements.

Change Orders: The frequency and impact of changes to the original project plan can be a telling KPI. Too many change orders typically signals poor planning or communication, while few change orders can indicate good foresight and adaptability in your project's progress.

Resource Utilization: This KPI measures how efficiently the project utilizes resources such as staff, materials, and equipment. High utilization rates indicate effective resource management and time management.
Prevent Delays with a Smart Calendar
Project delays translate to a postponement of goals and the suffering of the related KPIs. A project calendar that is available to all team members will always help you collectively stay on track and deliver better work management.
Cloud-based calendars are a smart way to instill task management to let everyone see where key deadlines are and who handles reporting on them. As a good project manager you won't breathe down the necks of your employees, but rather check in periodically to ensure that the timeline is still in line with the goals. You should offer motivations or troubleshooting as soon as possible if the project starts to fall behind.
Architecture project management software such as BQE CORE lets you easily connect teams, budgets, to-do lists, and schedules for every project by giving your team a shared real-time dashboard they can access no matter where they're located. When your team is connected through the right project management tool with a calendar that keeps their deliverables on schedule, you can hit your milestones and prevent delays.
Stay on Budget and Clearly Communicate Your Spending Limit
Itemize your budget early on in the project. A vague window of how much is allotted for each specific task may easily lead to a habit of overspending and could sabotage your entire project. This is the last thing you need to happen. When you give large windows of spending, and everyone chooses to spend on the high-end of that scale – trouble ensues.
Clearly communicate the spending limit for each task and allot about 10% of your budget for unexpected excesses. This will give you some wiggle room for unexpected fees, advertising, or employee expenses. Check-in weekly on the budget status and adjust the project accordingly if you see a trend of overspending.
Project management software for architects allows you to provide a big picture oversight to an endeavor, leaving qualified team members to handle most of the day-to-day tasks. In order to successfully and efficiently manage your project, it's important to have motivated team members who know when to make a call or when to call you in as reinforcement. Staying on top of the budget will allow you to see the direction that your project is headed, and quickly identify problem team members or areas where there is a lack of expertise.
To stay on top of your budget, make sure you have a strong project accounting plan. The best way to do this is with a project management tool that also gives you a real-time look at your finances.
Look for an architecture project management tool that helps the budgeting process:
Easily track time, expenses, and billing all in one place.

Create project schedules for expected and milestone billings. Calculate the values based on fixed amounts, or total contract percentages.

Provide the full view of financial performance at every level: company, client, project, phase, and staff.

Lets you view key data in one place: financial reports, profit & loss, balance sheets, trial balance, and GL.

Provide scheduled reports so you can bring everyone up to speed and know how you're doing with your budget.

Lets you track time and expenses from anywhere via the web or a handy mobile app.

To stay on budget easily, it should also let you track and link all travel expenses and receipts to their respective projects for streamlined accounting and billing.
Architecture Project Management Software that Helps You Achieve these Best Practices
One of the easiest ways to apply these best practices is to take advantage of project management software for architecture firms that helps you and your team stay organized and on top of each step of your project.
An all-in-one dashboard that is specifically designed for architecture firms can help you easily implement time tracking, billing, project management, and more, so you have everything you need at your fingertips to make your next project a huge success!
BQE CORE provides an intelligent project management dashboard for architecture and engineering firms that is designed to help you achieve these best practices by increasing performance and productivity through streamlined processes and integration. Created by an architect and an engineer, architecture firms have found BQE CORE to be the project management software of choice since it was designed to help manage every type of architecture firm and project.
Read our blog "Top 10 Project Management Software for Architects"
to learn more.
Now that you know the top strategies for better project management, it's time to discover the best architecture project management tools.