Product Tips and Tricks
How to Calculate Varying Rates by Employee in BQE CORE
Keep track of every billing variable and capture rates with a range of options by BQE Core.
---
Not every project, matter, or engagement will be billed out at the same rate. There are multiple variables that can be involved when setting rates for new jobs with a client. Or when the time frame extends over a couple of years, it is logical that the cost of doing business would change. CORE has many options to ensure proper rates are calculated by employee, task, client, or project.
How to Capture Rates and Fees in CORE
To begin, employee rates or fee settings need to be set up before any time is entered on a project. If time is entered before you update the employee rates or fee schedules, the correct rates will not apply to those time entries.
If you didn't know this, don't worry. You can use the Update Rates feature in the Time Entries and Time & Expense Reviewer screens. This will re-run the rate evaluation: Fee Schedule > Activity Rate > Employee Rate. The new time entries will reflect the new rates and display the proper amounts.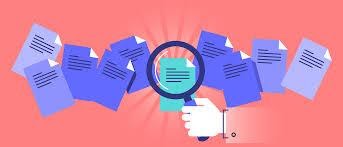 How to Calculate Standard Rates
After you revise the employee rates in the Employees profile, the employee's hourly rate will prevail. If you don't recall setting up a rate for your employees, you probably didn't, and CORE will default to $1. This means that on hourly jobs, unless you set up a fee schedule or applied the project rule to use activity item rates (as explained below), time will be billed at the employee's standard rates.
If your organization needs to bill the same employee out at different rates on different activities or task items, the logic has to change. This is not a problem, but you do need to understand the appropriate settings.
In CORE, while you are in a project, go to the Assignment area and add the rule "Use bill rates from Activity Items screen." Then, make sure the bill rates are reflected properly in the activity list. Now, the item-based rates will prevail when time is entered and approved.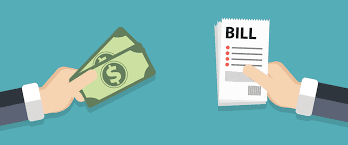 Fee Schedules & Rates by Classification
Fee schedules can be used when employee rates or activities change client to client or project to project. In this case, the fee schedule is the best way to address varying or special rates.
Simply set up a fee schedule for each client/project/phase and set up the rates according to the negotiated fees. Then, assign the fee schedule to the specified client/project/phase, at which point the fee schedule rates shall apply. The fee schedule rates always take precedence, if available.
The Classification feature in CORE can be used in conjunction with a fee schedule to create a custom set of bill rates depending on the employee's job title or classification within the company.
Once again, the fee schedule needs to be assigned to the project before entering any time entries.
CORE Makes Rates and Fee Schedules Simple
The best practice for rates and fee schedules is to understand that whichever prevailing rates are in place when the time is entered will stick. Verify that you have established your rates when you initially set up your project, and before entering any time.
For additional information on Employee Rates, Rates by Activity, and Fee Schedules & Rates by Classification within CORE, please refer to the CORE Help Center, our video library, or connect with CORE support for guidance. For customized assistance for your organization, schedule an open training session with one of CORE's consultants today.