Project Management
How to Fix the 3 Most Common Causes of Budget Overruns
How to Fix the 3 Most Common Causes of Budget Overruns - BQE Software
---
Budget overruns are, unfortunately, a fact of life for many AEC firms. According to a survey from the Zweig Group, project managers go over budget for a whopping 18% of projects.
You probably have an idea of what causes overruns at your firm, but more generally the most cited issues are communication breakdowns (according to 51% of respondents), inadequate fees for the work provided (37%), and unrealistic deadlines or schedules (37%).
Thankfully, you can address these three causes in a variety of ways, often with the help of technology. Here are some suggestions.
Communicate Effectively by Scheduling Reports
Failures in communication can happen anytime in the lifespan of a project. At the beginning, you must ensure that both your and your client's expectations are clear. Then, once things are underway, take advantage of automations in your project management and accounting software in order to keep everyone in the loop.
Use a solution like BQE CORE to schedule reports so all stakeholders are regularly updated about your work in progress, what's ready to be and has been billed, your expenses, and so on. Your KPIs may vary based on how your firm works and the sort of project you're doing, but the principle is the same. Just pick the relevant reports, choose the regular interval for sending them (like every Monday morning, or every two weeks), and enter the recipients' email addresses (whether they're clients, staff, contractors, or anyone else). The rest takes care of itself!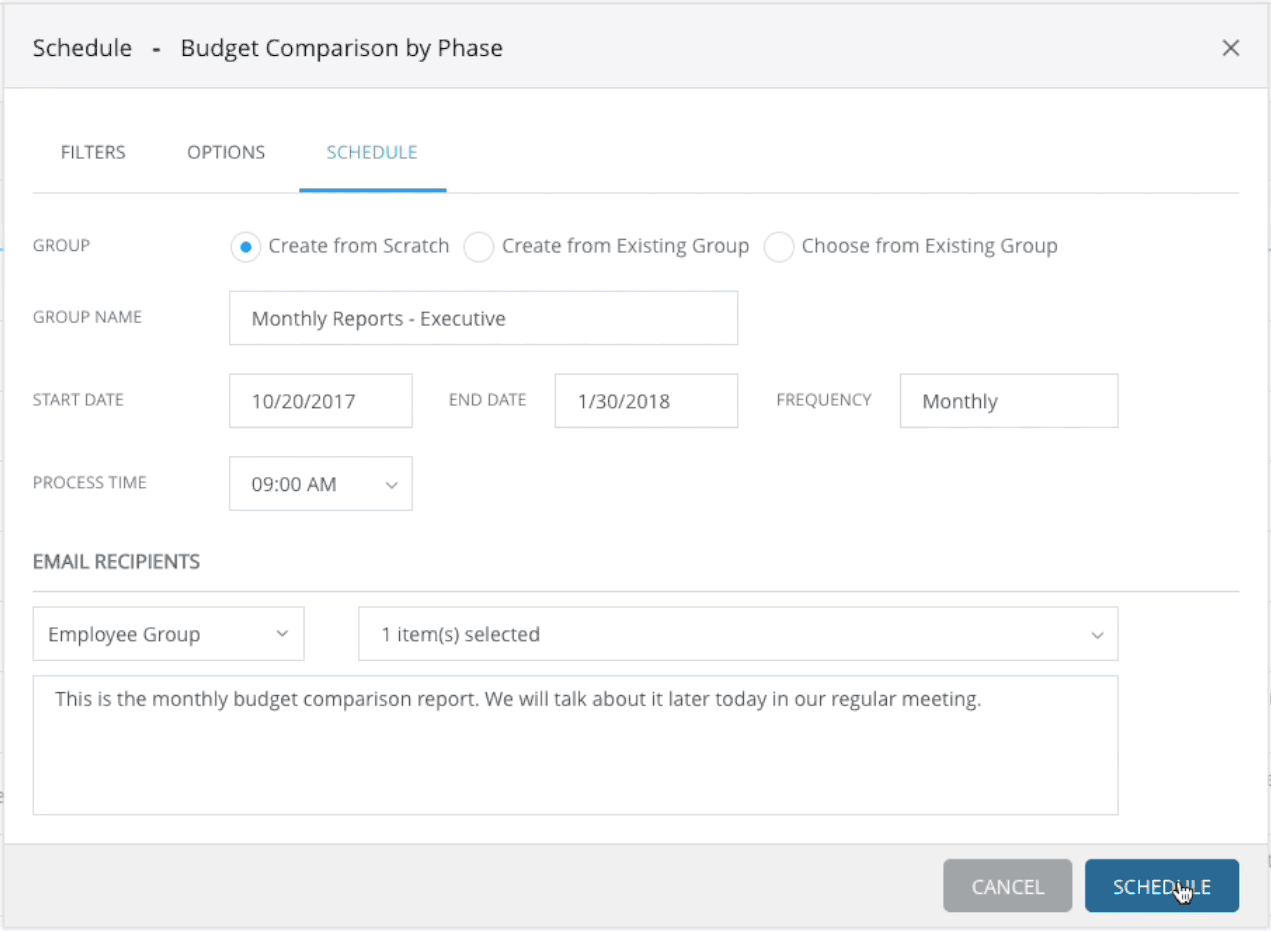 Address Inadequate Fees with Integrated Data and Accurate Estimates
There are many ways to raise your fees and/or lower your costs. You can try value billing, emphasizing your worth to clients, limiting scope creep, picking quality clients, and much more. All of these tactics are possible thanks to the integration of different types of data.
When your accounting, project management, time and expense, and billing data is all on one platform, it's so much easier to know what to charge and ensure that your costs won't grow unexpectedly (at least not by too much).
In CORE, you can easily create an estimate from scratch or by converting a budget from an older project. When you're bidding on projects, pulling the budget and comparing it to the actual hours and expenses for a similar project provides insights for improving the proposal and making sure your fee covers everything.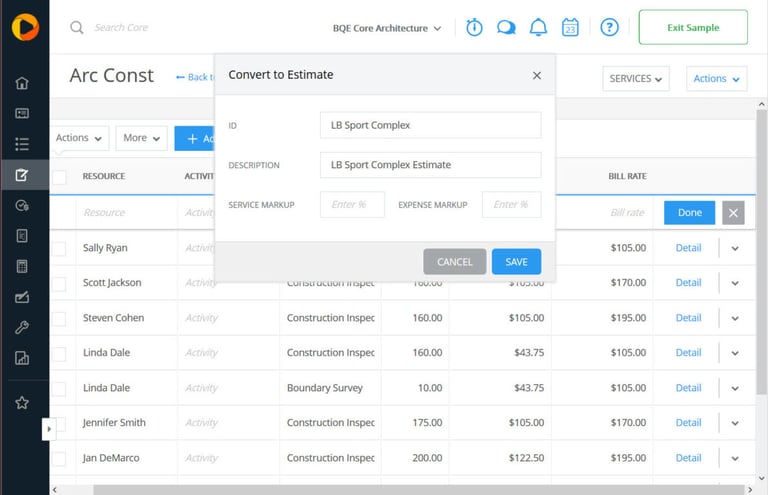 Meet Your Deadlines With Real-Time Metrics
While technology can't stop the most demanding clients from asking for everything right now, you can manage your deadlines better with dashboards that have real-time metrics. When you can instantaneously check in on your project's utilization rate, earned value, and so on, you'll be able to make the right choices in order to stay on schedule.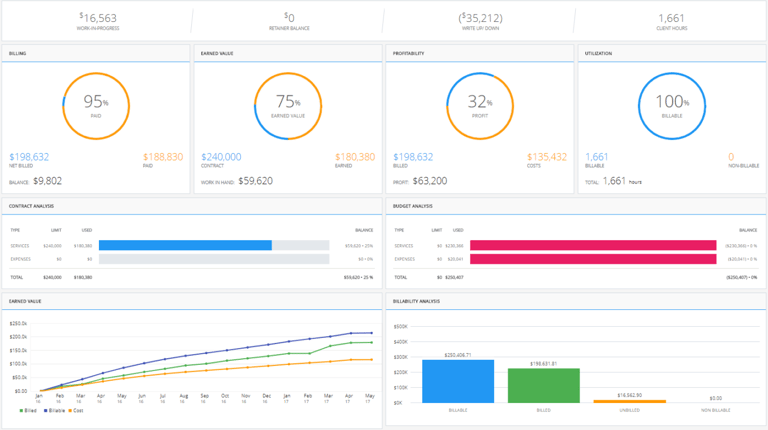 With CORE, you can also quickly generate comprehensive reports showing your contract analysis, time entries charged to projects, used vs. remaining allocated hours, and so much more.
Keep these technological capabilities in mind when you're facing budget overruns. With them, you won't be just another statistic.