Firm Operations
How to Increase Your Billable Hours
On average, professionals bill just 66% of their time. Could your practice use more hours? Here's how to get the most out of your billable hours.
---
500 professionals who bill by the hour revealed that they captured just 67% of their billable time, according to a survey conducted by Chrometa.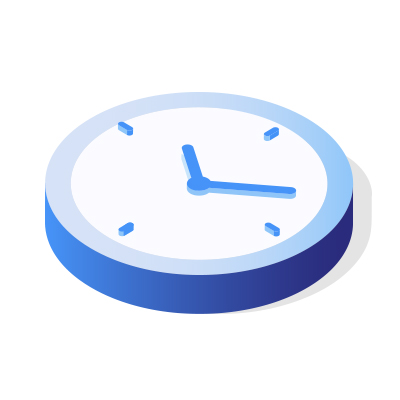 You need to bill your time, but you also need to be ethical about it. But let's be honest, tracking time and generating invoices is one of the least fun parts of working in professional services. So, how do you squeeze that extra 33% of time out of your day?
Track time diligently
Tracking time is essential when it comes to identifying billable hours. If you don't track time, you won't have any idea of how your employees are spending their time. And without that oversight, you can't make informed decisions about what tasks are the most profitable. Not to mention, you'll have absolutely no idea what to bill your clients.
The best way to track time involves:
Always recording tasks as they are completed – This will help minimize the risk of forgetfulness and inaccuracies.

Making time tracking easy – Limit the steps it takes to track time and you'll increase the likelihood your employees will actually complete the tasks.

Recording ALL time worked – Record those non-billable hours! They might not matter now, but they could help prove a point or count for hours down the line.
Automate whenever possible
Automations can help ensure you're tracking time in those all too frequent scenarios where you're bound to forget the time you spent or places you went.
The right software can make the tedious task of tracking time that much quicker and easier. Plus, an automated system can drastically reduce timekeeping errors.
The best time tracking systems include automatic visit tracking. If you use a time tracking software with automatic visit tracking, all you have to do is turn the feature on in your app and the software will track where you go. That means no more missed visits or billable hours when you're in the field.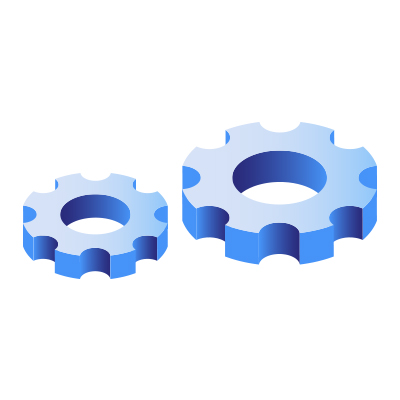 Not all time tracking systems include automation, so make sure to choose a billing system that lets you automate, so you focus less on tracking time and more on your actual work.
Consider fixed fee arrangements
Fixed fee arrangements can be a great tool for maximizing your firm's billable hours. While flat fees may seem counterintuitive, setting a fixed fee can help you identify (and make sure you get paid) for all the hours you work.
In order to successfully bill with a flat fee, you must think proactively:
Analyze similar projects and consider the hours worked

Account for any issues that might arise

Give yourself some wiggle room
You don't want to set a fixed fee so high that it deters clients. But it's much easier to set a higher fee and finish the project under-budget than it is to ask for more money once the project is done because you ran over budget.
Review key metrics
It's pretty hard to increase your billable hours without understanding the metrics behind those hours. You need an accurate look at how the work of all of your firm members is impacting billable hours and profitability. The most successful businesses rely on data and reporting to make sure things are moving in a profitable direction, and your firm is no different (Related: Project KPIs to Keep You On Track).
Billable hours
Billable hours in itself is a good metric to track. The amount of billable hours for a selected period affects your revenue and profit. Billable hours can give you answers to important questions, such as:
How does actual time match the planned time on a project?

How should you estimate a similar project?

How many hours did you spend on the project?

Which projects received the most contributions?

How does logged time match assignments?
Utilization rate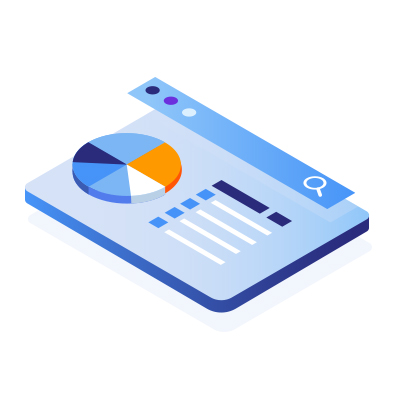 You should also track the utilization rate. The utilization rate is the percentage of hours spent on billable projects vs. the total number of hours worked. It illustrates the efficiency and overall performance of an employee. It compares an employee's billable and non-billable value of their time entries. For example, if an employee logs 40 hours a week and 30 of those hours are billable, her utilization rate is 75%. A higher utilization rate means more profitability. Once you know this number, you can identify whether or not your company is capturing all the potential revenue and profit your services generate.
Effective cost rate
Effective cost rate is another important metric. An effective cost rate is the actual cost of each person's employment. In combines your firm's overhead multiplier to the employee's hourly salary to give you a true picture of what it costs to employ that person on an hourly basis, and it can help you determine what you should bill for that employee's services to stay profitable.
Having good reports and KPIs can change the way your business runs (Related: 8 Key Performance Indicators Every Architecture & Engineering Firm Should Know).
Leverage time tracking software
The easiest way to track these metrics is by using a platform like BQE CORE. CORE offers project management, time & expense tracking, billing, accounting, and business intelligence in one unified platform, which allows it to aggregate all your data and present KPIs to you in real time so you and your team can make more insightful business decisions.
With BQE CORE you can also enter time, record expenses and attach receipts. Plus, with the platform, you can auto-populate your timesheets, run multiple timers concurrently and track time and expenses on-the-go via our free native mobile apps. And all of this information is available in real time so you can properly manage your projects and deadlines.
Want to learn more tips to improve your billing methods so you increase your bottom line? Click below to download a free eBook on 5 billing practices you should always avoid.