Product Tips and Tricks
Why CORE Matters: A Support Engineer's Perspective
Why Core Matters: A Support Engineer's Perspective - BQE Software
---
I've been a support engineer here at BQE for over five years, and I worked on testing our new CORE application for months before it was released. As with all software testing, the support team's mission was to identify any problems well in advance and to become better acquainted with CORE long before receiving our first support call.

Whenever you have a business application that is used by so many different types of customers in different industries, it's a challenge to make everyone happy with one product. Customers are working with different environments, some with their own IT staff and many sourced outside. BQE support has worked with all of them, big and small.

Challenges with Customers' Environments
The challenge with having different environments is that users sometimes don't access the full capability of the desktop applications because of resource restrictions. Those issues vary and might be due to customers' servers, operating systems, or anything else. When software is hosted on the cloud, the user environments are rarely an issue, since there's nothing to be installed. While this lifts a burden for support teams, it's really the customers that benefit from this.
There's no software to install, no potential issues with server migration, no need for virtualization on Macs...the list goes on!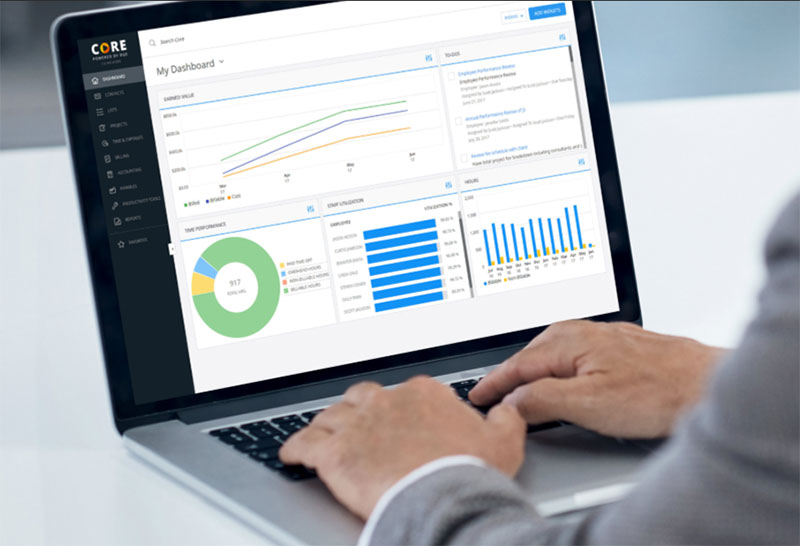 The Case for New Technology
Software is always updated to incorporate new technology. Engineers can only improve upon their existing base code so much before it makes sense to rebuild or rewrite it with the newest technology in mind. That is what we have done here.
One of the major changes that the whole industry has had to adapt to was the move to 64-bit software. Software engineers don't just have to consider what industry standards are in place now, but also what the norm will be in the future. With the current rate of innovation, what we consider as a new process now might be commonplace in five years. That ability to adapt quickly is built into CORE.
Designed for Mobile
CORE was designed with mobile in mind. With the iPhone's ten-year anniversary coming soon, it makes you realize how much computing has changed as has our reliance on mobile devices. A decade ago, mobile networks were very slow, but today they're fast enough to work with robust business applications.
There really is a seamless integration between the CORE you use within the web browser and the mobile application. It does not make a difference if you enter a vendor bill through your mobile app and pay it through your browser. And it really looks nice too! Design is a big part of what CORE is and it makes working with it more pleasurable.
Cloud-Based
The old thought was that you don't have complete control over your data when it is in the cloud. I remember thinking this myself back when I was an office manager and exploring online applications. But the opposite is true! It's similar to the question about where you put your money–you may have a really secure mattress but chances are you want to keep your money in the bank! They are the experts who know how to keep it safe, and you can simply do more when you keep it there.

So in summary, as good as we have got at troubleshooting many different scenarios, I'm excited about the opportunity CORE presents our customers. We'll be working in a standardized cloud-based environment where we are all using the same technologies, regardless of the interface. And that benefits everyone.