The CORE Evolution Begins
The Core Evolution Begins - BQE Software
---
As a cloud platform, BQE CORE is always transforming. Just a little over a month since its initial release, we've made some important updates that'll make your work easier.
CORE version 1.1.6 now includes…
1. A project structure tab in the Project Detail view that has additional column options, including percent of project, contract amount, percent spent, amount spent, percent invoiced, and amount invoiced. This gives project managers the ability to make more informed decisions while updating the percent complete.

2. A legacy feature allows users to import existing vendor time and expenses that aren't part of a previous vendor bill. This enables users to pay these existing bills directly from CORE. You can find it on the Create Vendor Bill screen.
3. The capability to create vendor bills from received purchase order line items that weren't made part of the bill during the items' receipt process. This also created a record in your Expenses screen, saving tons of time.
4. Greater functionality within the QuickBooks Online integration that lets users sync or send all items at once instead of choosing them individually. A huge time saver!
5. Intuitive color coding for Forecasting screens. Rows are highlighted when you hover over them, and entries turn red when an allocation is exceeded. This makes it faster and easier to identify trouble spots.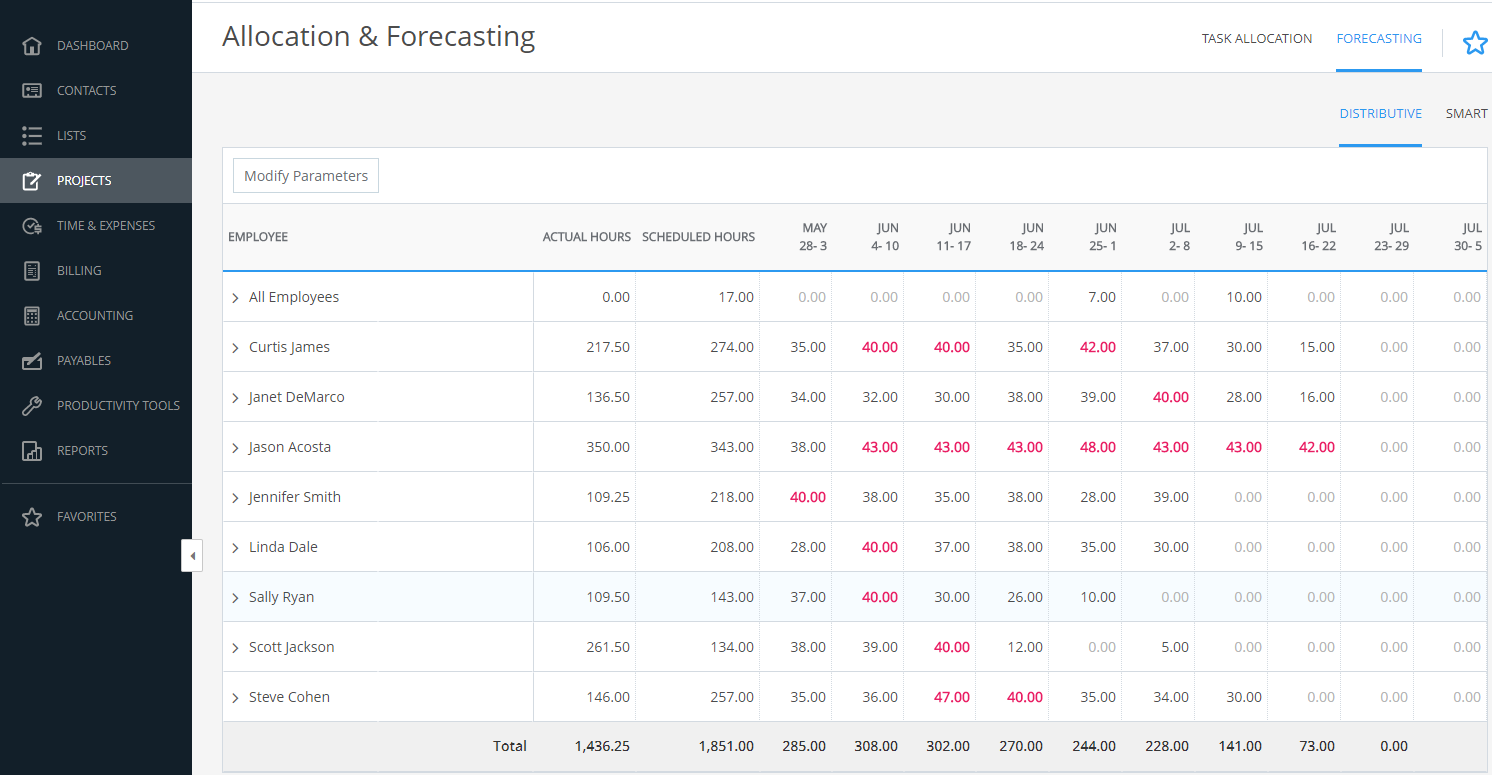 Our R&D teams are continuously working to improve your experience with BQE CORE. Stay tuned for more exciting updates.