Financial Health
Pay When Paid: A Hidden Project Accounting Gem
"Pay when Paid" is a hidden gem that saves time and money for CORE users.
---
Running a business can be exhausting. Not only are you focused on providing a great service or product, but you're also busy juggling all the other aspects of business, such as project accounting, HR, customer service, and business development (Related: Avoid These 10 Simple Things that Can Put You Out of Business).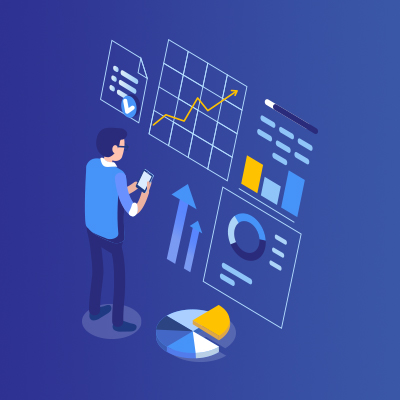 Having top-of-the-line project accounting software is a necessity nowadays to help manage the workload, but software is only beneficial if you know how to use it. And oftentimes, important features get overlooked in the slew of great features.
At the end of the day, too many great features is not a bad problem to have. While CORE is chock-full of useful things, you definitely don't want to overlook the CORE featured called 'Pay when Paid'.
What is 'Pay When Paid'?
The 'Pay when Paid' feature in CORE helps you connect the dots between some of your Accounts Payable and Accounts Receivable transactions. This project accounting feature helps you by notifying when you receive a payment from your client for an invoice with a vendor bill attached. BQE integrates this useful feature into CORE because of the simple benefits it offers for project-level accounting. With fewer things to worry about, the feature lets you spend more time focused on the other important stuff.
When is the feature activated?
CORE automatically triggers the feature when a payment is received from a client for an invoice that has time or expense entries linked to an outstanding vendor bill. Meant to keep things from being overlooked, the feature is a great project accounting gem that reduces the overall steps to take when receiving an invoice payment. A simplified breakdown of the whole process can be seen below:
Enter time and expenses for a vendor's work on a project.

The appropriate manager approves the vendor time and expenses.

Create a vendor bill based on these time and expense entries.

CORE prompts you to review the entries currently not linked to a vendor bill. After agreeing, review the entries and attach them to the vendor bill being created.

Create an invoice for the vendor's work and send it to the client.

Receive payment for the invoice from the client and enter the payment within CORE.

CORE alerts you that there are unpaid vendor bills related to this invoice. You are prompted to review and the details and pay the vendor bill.
And that's it. One of the easiest features CORE offers as a project accounting software that you might not have known about. You end up paying your liabilities when you receive your payments.
How do I get the most out of it?
Pay when Paid is an automatic project accounting feature already set up in CORE. All you have to do to make sure it works:
Be on top of your accounting

Link your vendor bills to projects correctly

Be sure your vendors are billing correctly, and

Be sure your clients are paying you correctly.
CORE configures the rest to make your life easier.
It is important to take advantage of all the features of your software, even the less visible ones. The better you know the tools you have at your disposal the easier managing your business becomes. Click here for a list of free upcoming BQE webinars. The more you watch, the more you'll know!