BQE Guest Blogger: Leslie Shiner—author, speaker, and trainer—has more than twenty-five years of experience as a financial and management consultant. She is the owner of The ShinerGroup, a consulting firm helping businesses gain financial control.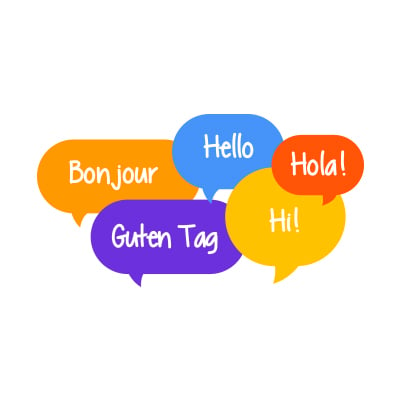 Does your project management team speak the same language as your financial team?
All too often, these two functions of a professional services business do not work well together. In fact, they often speak a different language. Sometimes it seems like the production department is from Venus while the accounting department is from Mars. Why does this happen? And how can it be fixed?
Project-based information differs between departments
Whether you are an architect, engineer or any other professional whose work is primarily project-based, the information you need to price your services and deliver a product may not use the same structure and level of detail as the financial department.
For example, if you need to price a project, the detail might be specific to different phases of the projects, different scopes, or based on the specific individuals working on the project. Perhaps the project has a long time frame and might even have a complicated billing schedule or multiple payees. If you are managing the project, you might need very detailed reports of the time spent, on what phase, by which employee, plus reimbursable and non-reimbursable expenses.
On the other hand, the accounting department has its own reporting needs. Your Profit and Loss Statement (P&L) might have lots of detail, but typically that level of detail is very different than the level of detail required for the project reporting.
Create a system for different levels of detail
In order to bring harmony, there must be a system that allows each department to get the level of detail they need.
The typical Profit and Loss Statement segregates the expenses into 3 separate sections:
Direct (also called Cost of Goods Sold (COGS)) - Represents all costs directly related to any project, including labor, subcontractors, and expenses.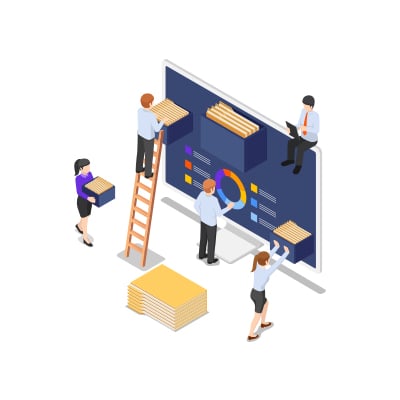 Indirect - Represents the costs that are not directly allocable to a specific project, but still related to projects such as Project Management and Project Administration. These costs can be allocated to each project to make sure that the project pricing covers all project-related costs.
Selling, General & Administrative (SG&A) - Represents the overhead costs related to sales, accounting and admin functions that aren't related to a specific project.
Start with the "big picture"
The problem occurs when the detail needed to run a Profit and Loss Statement by project does not match the detail needed for the financial department. It's best to start with the big picture—the Accounting Profit and Loss Statement—and then move to the project-level.
The budget for a project may need more detail than the Profit and Loss Statement can provide. This is why there is typically a second level of detail that is used for all projects.
When reviewing projects, the goal is to compare the estimated costs to the actual costs on a line item by line item basis. Therefore, when reviewing any project, it is important to understand the constraints of the software and the way accounting needs to categorize costs. The accounting department needs to create its own operating budget so that the company can review actual costs to budgeted costs for the company overall.
Therefore, the two departments (project and financial) need to be aware of each other's needs and create a system that meets everyone's needs. Understanding that there may be a language barrier and helping everyone use the same terminology will go a long way to improving profitability for any professional services firm.
---
Want more tips to increase efficiency and improve your bottom line? Click below to download a free eBook on 10 Fatal Project Management Mistakes and How to Prevent Them.