Business Development
25 Professional Services Associations & Publications You Should Know
Professional services firms in the US generated nearly $2 trillion in in 2018. Learn best practices from other professionals to get your piece of the pie.
---
Professional services firms in the United States generated nearly $2 trillion in combined revenue in 2018 (an 11% increase from 2017). If you want to maximize your piece of that pie, it helps to network with and learn best practices from other service professionals.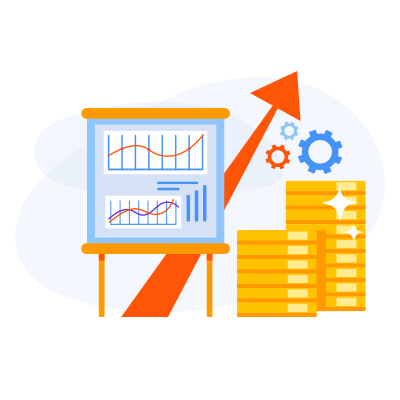 The world's leading professional services companies are located in the United States to serve the large and dynamic U.S. corporate sector. Together with a highly skilled workforce and intellectual leadership from the boardroom to the classroom, demand for professional services in the United States is unrivaled.
If you're in professional services, these are 25 associations and publications you should know!
Professional services associations
American Association of Finance and Accounting
Founded in 1978, the American Association of Finance & Accounting (AAFA) is an alliance of executive search firms specializing in the recruiting and staffing of finance and accounting professionals.
Founded in 1878, the ABA is committed to advancing the rule of law across the United States and beyond by providing practical resources for legal professionals, law school accreditation, model ethics codes and more.
American Council of Engineering Companies
With roots dating back more than 100 years, ACEC is a federation of 52 state and regional councils representing more than 600,000 engineers, architects, land surveyors, and other specialists.
American Institute of Architects
Founded in 1857 by 13 architects, the AIA is now more than 94,000 members strong. It's headquartered in Washington, DC, and has more than 200 chapters around the world.
American Institute of Certified Public Accountants
Founded in 1887, the AICPA represents the CPA profession nationally regarding rule-making and standard-setting and serves as an advocate before legislative bodies, public interest groups and other professional organizations.
Providing leadership in the development of vital communities for all by advocating excellence in planning, promoting education and resident empowerment, the APA has more than 45,000 members from 100+ countries and 47 chapters throughout the U.S.
American Society of Civil Engineers
The American Society of Civil Engineers is bringing the global civil engineering community together. It represents 150,000+ members, 177 countries and 9 institutes.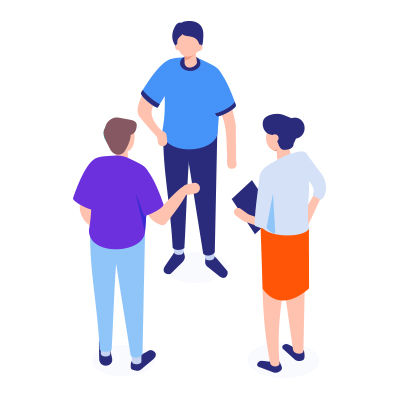 Financial Accounting Standards Board
Established in 1973, the Financial Accounting Standards Board (FASB) is an independent, private-sector, not-for-profit organization that establishes financial accounting and reporting standards for public and private companies and not-for-profit organizations that follow Generally Accepted Accounting Principles (GAAP).
Institute of Management Accountants
The Chartered Institute of Management Accountants® (CIMA), founded in 1919, is the world's leading and largest professional body of management accountants.
Institute of Management Consultants USA
IMC USA is part of an international community of ethically grounded consultants who provide support, education, and camaraderie. For over 50 years, IMC USA has provided skills and tools to support our members to build better businesses that deliver transformative value for their management clients.
The International Lawyers Network is an association of 91 high-quality, full-service law firms with over 5,000 lawyers worldwide. The Network provides clients with easily accessible legal services in 67 countries on six continents.
National Association of Professional Accountants
NAPA serves bookkeepers providing bookkeeping services to the public. Members are owners or employees of bookkeeping or accounting businesses or practices. NAPA provides America's #1 public bookkeeping license, the Certified Public Bookkeeper (CPB) license.
National Council of Architectural Registration Boards
The National Council of Architectural Registration Boards (NCARB) is a nonprofit organization made up of the architectural licensing boards of 55 states and territories. Over the past century, NCARB has played a major role in the development of licensure for the architecture profession.
National Council of Examiners for Engineering and Surveying
NCEES is a national nonprofit organization dedicated to advancing professional licensure for engineers and surveyors. It develops, administers, and scores the examinations used for engineering and surveying licensure in the U.S.
National Society of Professional Engineers
In 1934, a group of professional engineers met in New York City to establish an organization dedicated to the non-technical concerns of licensed professional engineers. The NSPE is the only national organization committed to addressing the professional concerns of licensed PEs across all disciplines.
Industry publications
ABAJournal is the website of the flagship magazine of the American Bar Association. The website features breaking legal news and analysis from more than 4,000 legal blogs and stories pulled from the pages of the nation's most-read legal affairs magazine.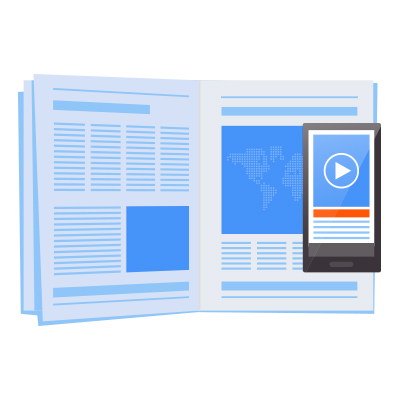 Accounting Today is sharply focused on the industry's most important concerns, including tax law, accounting standards, technology, audit and assurance, and wealth management. Accounting Today reaches over 325,000 professionals across the full breadth of public accounting.
AccountingWEB is an online community and resource for accounting professionals in the United States, providing practical, useful content and guidance from top industry voices. The online publication covers technology, practice, tax, A&A, community, and more.
American Lawyer (Law.com) provides readers with a more complete and expansive view into the breaking news, data, analysis and peer guidance that matters to them most. The insights and resources allow professionals to anticipate opportunities, adapt to change and prepare for future success.
Architectural Record offers news, commentary and criticism, architectural technology stories and continuing education articles, both in print and online. Throughout its 125 years, the award-winning publication has fostered readership among architecture, engineering, and design professionals.
Consulting magazine is the flagship publication of the consulting profession featuring the latest information on consulting careers, thought leadership, and corporate strategies. Subscribers can access stories from across ALM's national and regional publications, with the opportunity to view news by industry and service line.
CPA PracticeAdvisor delivers business-building content in print, online, via email and social media. Topics include accounting and audit, firm management, small business, tax, reviews, and product and service guide.
Civil + Structural Engineer started out as two separate print publications many years ago but has since moved into the digital age and combined the great content readers love into one supercharged magazine and website.
Engineering News-Record provides the engineering and construction news, analysis, commentary and data. ENR reports on the top design firms, both architects and engineers, and the top construction companies as well.
Journal of Accountancy is a print and digital resource for accountants and the accounting world. Topics include accounting and financial reporting, accounting education, auditing, career management, firm practice management, management accounting and more.
---
Want more tips for running your firm? Click below to download a free eBook on the most common project management mistakes and how to prevent them.