Business Development
Work-life Facts Employers Must Know
Work-life balance is a buzz word for employees and employers. Yet just 23% of employers feel they excel at helping employees balance work-life demands.
---
Work-life balance is a buzz word, not just for employees, but also for employers. That's because work-life balance is essential when creating a healthy, productive workplace.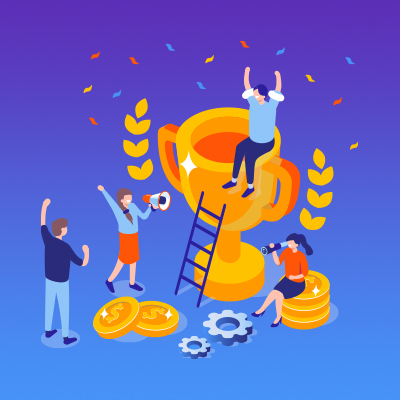 Chronic stress is one of the most common health issues in the workplace. Too much stress over a long period of time can lead to burnout. Burnout can lead to fatigue, mood swings, irritability, and decreased work performance.
According to the 2017 Randstad Employer Brand research report, 45% of surveyed employees said good work-life balance is an important attribute when gauging the attractiveness of an organization. Yet just 23% of employers feel they are excellent in helping employees balance professional life/work demands, according to the 2017 Deloitte Global Human Capital Trends.
We talk about work-life more than ever these days because it matters if you want to attract and retain top talent.
Comparably's Best Work/Life Balance Award
BQE Software was just honored with Comparably's Best Work/Life Balance Award for Q3 2019.
The Comparably Awards recognize companies that are helping drive positive culture change and the winners are selected from tens of thousands of U.S. companies. Rankings are derived from sentiment ratings provided by employees who anonymously rate their employers on Comparably.com.
Winners of the award are based on:
How satisfied employees are with their work-life balance

If they feel burnt out at work

Average hours worked per day

Lunch break lengths
There are no fees or costs associated with participating, nor is nomination required.
BQE culture attracts top talent
In order to attract and retain exceptional people from various professional and personal backgrounds, BQE Software has developed a company culture that fosters inclusion, respect, wellness, and growth.
BQE employees enjoy a wide range of health and social initiatives, including:
Free food

In-house gym with steam showers

Meditation room

Yoga

Happy hour
"A healthy work-life balance results in happier employees," said Shafat Qazi, CEO & Founder of BQE Software. "You want to go for a quick workout at our gym to help you decompress after a long meeting, no problem. Our goal is to remove the wall between work and other tasks that we are responsible for or enjoy being part of. By being flexible and accommodating, we learned that it helps our employees to focus, increases their productivity and bring the best of their creative minds."
At the end of the day, work-life balance is the key to productive employees. But it's also the key to happy employees.
For more about BQE Software's company culture and open positions, visit their careers page at www.bqe.com/company/careers.