Get Paid Faster with CORE ePayments
Getting paid doesn't have to be a hassle. BQE ePayments lets users accept online payments in just a few clicks.
---
Why don't more small businesses accept credit cards?
Almost everyone in the U.S. has at least one credit card – they're nearly as common as cash. And data from Intuit shows that just 55% of the nation's small businesses do not accept credit cards.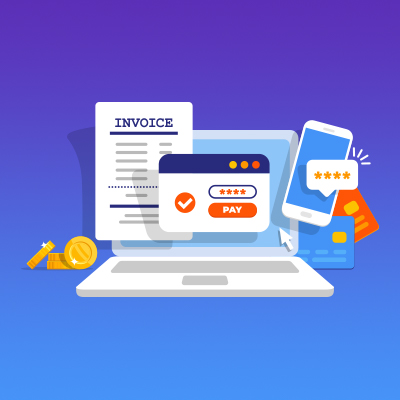 According to recent research by Community Merchants USA, 66% of all point-of-sale (POS) transactions are done with credit, debit or gift cards. Whereas just 27% of purchases are done with cash (including checks).
Technology is making it easier than ever for businesses to accept and manage credit card transactions. Gone are the days of manual invoicing – printing, reviewing, stuffing envelopes, paying for postage and following up on payments.
Nostalgia is overrated when it comes to payments. And that's why BQE announced its latest partnership with Stripe, the industry leader in online payments. The new integration allows CORE customers to use their existing software as a payment platform and expedite their payment processes.
CORE ePayments will grow your business
BQE users have long been asking for the ability to accept payments from their customers via credit cards and ACH, and for the functionality to complete their payables within the CORE application. We released BQE CORE ePayments to solve your most critical step-the last mile-so your business gets paid.
Using ePayments doesn't mean you have to stop accepting traditional payment methods, like checks. In fact, CORE ePayments is a great addition to any payment system you already have in place. The easier you make it for your customers to pay you, the more likely you are to get paid.
For those who have already moved to an electronic payment system, this new integration means you won't have to use a third party system to accept payments, and then perform the additional steps to enter the payment in CORE. Now you can reduce the disconnect for your end-user, in terms of when the payment is received vs when it was entered in CORE, and improve your cash flow.
Safety and security are our top priorities
We partnered with the best of the business in online payments (Stripe) to make sure you and your clients receive the highest security and safety standards during and after the transaction.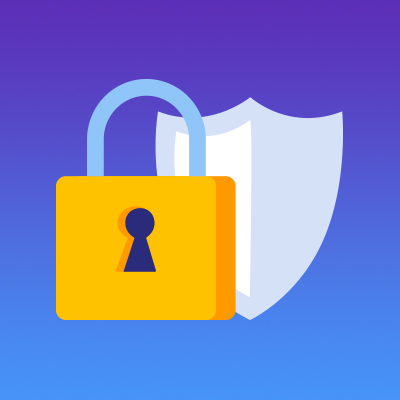 The entire process, from start to finish, is entirely traceable and secure. Once a transaction is completed, we automatically record the payment in CORE to keep your Accounts receivable up to date and provide a secure paper trail.
Here's how the ePayments process works on your customers' end:
Step 1: Your customer receives an automatic invoice.

Step 2: After clicking on the "Pay Now" button, your customer will be redirected to a payment page where they can securely enter their credit card details. They can choose to pay partially or in full.

Step 3: The customer's credit card will be charged for the amount they entered and a payment record will automatically be created in CORE. The money will be removed from your customer's bank account within 24 hours.
What is Stripe?
Stripe is a world-class, leading payment processing platform that allows merchants to accept credit card payments on their websites.
Stripe is safe and secure, operating in 25 countries and powering more than 100,000 businesses. While PayPal is one of the oldest names in the books for online payments, Stripe has been making waves for intrinsically encouraging good security.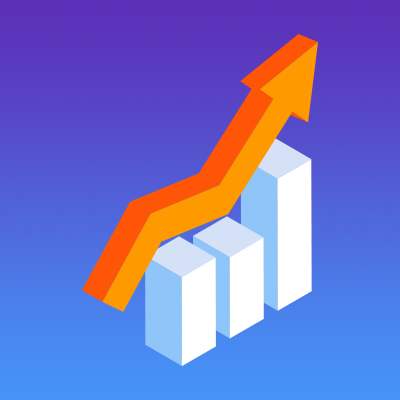 When credit card data is entered into your payment form, the information is never sent to your server. Instead, it's sent directly to Stripe. This is important because it means that:
You're automatically PCI compliant (because you don't handle any sensitive card data on your servers)

You're more secure (because a security break of your servers won't result in any stolen credit card data)

You won't store credit card data on your servers (again, avoiding PCI compliance fees and security concerns)
We've partnered with Stripe so you can ensure your business and clients receive the highest security and safety standards.
How the integration works with CORE
CORE ePayments makes sending invoices and getting paid online painless.
Here's how ePayments works in three simple steps:
Step 1: CORE users can create a new account Stripe, or use existing credentials (if they already have a Stripe account).

Step 2: Once you set up your CORE ePayments account, you will have the option to turn on the "online payments" option for invoices. This adds payment options to any emails you send from the application, with the invoice attached. It also adds a "Pay Now" button to the actual invoice.

Step 3: When your customer clicks on either of these payment options, they're sent to a payment page where they can apply the full or partial payment to the invoice.
The module syncs with BQE CORE, so you can automatically invoice clients and expedite reconciliation. And you have full control of the entire process because you can choose which credit cards you want to accept.
Who has time to wait for checks then keep track of depositing them? Archaic processes will hold your business back. ePayments by BQE CORE does the payment collecting for you!