Financial Health
Invoicing Successfully: 3 Things to Consider When Invoicing
When it comes to money, most companies have no time for games. Invoicing is essential to maintain great financial health at your business.
---
When it comes to money, most companies have no time for games. Whether you're cutting costs or simply monitoring expenses, the almighty dollar is an important indicator of success.
While billing and invoicing are the cornerstones of cash flow, successful invoicing is one of the most common issues companies face. And oftentimes, outdated software and vague invoicing standards are to blame.
For financial health to be good, you must take invoicing seriously. Here are 3 things to keep in mind when developing and revising your company's invoicing standards.
Understand your needs and set standards
First, understand what your company expects from the invoicing process, and then set standards to match. You must understand your own needs before you hold your clients accountable because, at the end of the day, your business needs to come first.
One way to understand your invoicing "needs" is by asking yourself questions, such as:
How often are you going to bill clients?
How often are you going to follow up?
What are your payment terms going to be?
What interest are you going to charge on late payments?
While establishing standards helps set expectations, it also gives you the tools to be firm when communicating with clients. Ambiguity is a common issue with vague invoicing standards.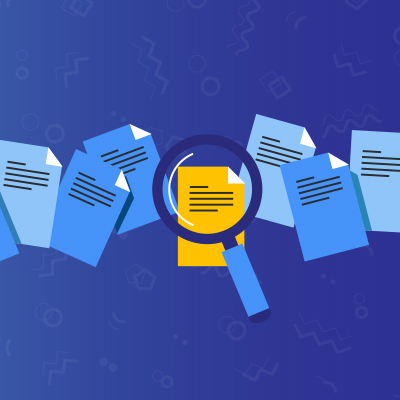 Clarify your clients' needs and preferences
After you have determined what your business's invoicing standards are, you can start to work in client preferences. Your business is important, but so are your clients.
Understanding what your clients prefer will keep your business relationship cohesive and running smoothly, and it will help with recurring business as well.
When establishing clear communication and invoicing for your clients, it's important to keep these things in mind:
Point of Contact – The person you initiated discussions with regarding services might not be the person you are sending the invoice to. Be sure to clarify this when you discuss invoicing with a client.
Frequency of Contact – Some clients prefer to be reminded of upcoming charges. Some prefer to be notified rarely, if at all. Know the client's preferences when it comes to the frequency and means of communication.
Pay Cycle of Client – Knowing your client's pay and billing cycle can make all the difference when it comes to receiving your payments. Determine the best time to send the invoices to your clients to not only maintain a good relationship, but to be sure you are being paid easily and on time.
Correct Clients – Sending the wrong invoice to the wrong client is a guaranteed headache. Not only does it make you look unprofessional, but it can expose billing information you would prefer to keep confidential.
Simplify the Invoicing Process
Once you have finalized your invoicing standards, try to make the invoicing procedure as simple as possible. Using billing software like CORE allows you to simplify the entire process, from start to finish. CORE not only offers the ability to track billing cycles and client information (such as preferences), it offers tools like memorized and batch invoicing to get the most out of your time AND money.
Invoicing doesn't have to be a hassle. Setting standards, knowing your client's expectations, and simplifying the process will make invoicing and maintaining your company's financial health a breeze.
Click below for your free trial of CORE and start making invoicing at your business seamlessly pain-free.