Financial Health
Business Cash Flow Management - Cash Flow Management Strategies
Nearly half of small businesses fail to properly manage profit and cash flow. Here are four tips to ace your business cash flow management.
---
If you're looking to start your first small business, or already own a business, there is one thing you need to know more than anything else. Profit and cash flow will play a major role in your venture.
But many companies fail to properly manage profit and cash flow. According to a survey by Insights West, nearly half of small business owners consider profit and cash flow their main source of stress. And according to a study by U.S. Bank, 82 percent of businesses fail due to cash flow mismanagement.
If you want to avoid the perils of profit and cashflow mismanagement, and increase your chances of success straight out of the gate, pay attention to these four tips.
1. Get a Solid Financial Education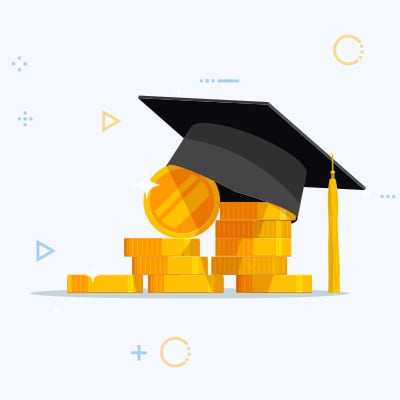 The good news is that you're already ahead of the game by paying attention to profit and cash flow management.
Start by familiarizing yourself with the basic terms. Check out this Cash Flow for Dummies cheat sheet for the key terms of profit and cash flow analysis.
According to small business expert and author Gene Marks, "a lot of people go into business without knowing accounting, or actually not really having a good grasp on simple math."
Accounting is one of the basics of running a business. And without this knowledge, you're setting yourself up for some pretty big challenges.
It's easy to get caught up in the excitement of starting a new business. And it's tempting to assume you'll be able to figure out the financial ins and outs of a small business as you go.
But cash flow and profit will play a significant role in your daily operations as soon as you start your new business. Taking the time to educate yourself now, with an online class or community college course, is an investment in your venture's future financial success.
2. Use the (Software) Tools That Are Available to You
Over half of small business owners do not track their assets, according to a study by Wasp Barcode Technologies.
You can't navigate the ins and outs of profit and cash flow without actually knowing your own cash flow. At any given moment, you should know:
Exactly how your business is doing

How much money you've invoiced

How much you've received

If you have enough to pay your bills on time
And there's no excuse for overlooking these factors, especially when resources like accounting software programs—such as BQE CORE—exist to empower small businesses in their financial situations.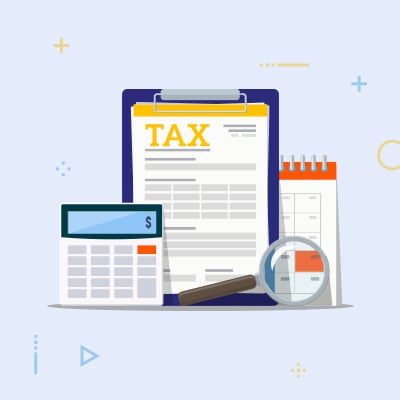 Use the tools available to you and be sure to pick ones that are as comprehensive as possible. Consider both the big picture and daily updates of your finances.
Look for software that does the work for you, such as billing and invoicing. A comprehensive, all-in-one solution should track:
Expenses

Billing/invoicing

Project management

Accounting
These tools should also include real-time reporting components, with set it and forget it options. This knowledge will help you to understand where your business stands and make changes quickly.
3. Never Forget About Uncle Sam
There is a season, every year, when small business owners, who fail to do their homework, see the dramatic difference between profit and cash flow: tax time.
That's because it's possible to be profitable but cash poor at the same time. And you must remember that for every dollar of profit, you get taxed.
If you don't put that money aside and protect it (ideally, in a dedicated bank account you never touch), you can easily find yourself not having the money you need when Uncle Sam holds his hand out.
That's another reason why understanding cash flow is so important. Your business may show it made a certain amount of money on paper, but that doesn't mean you actually have money on hand.
4. Know Which Customers to Pick for Your Business
Targeting the right customer is another key to being successful in business and having healthy cash flow.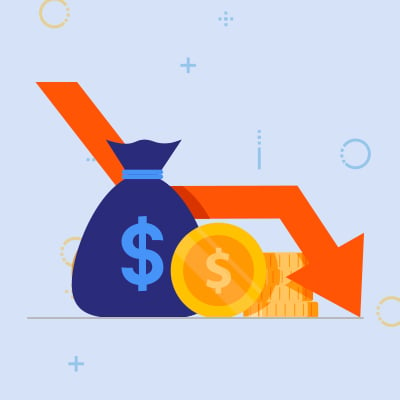 If you don't get paid, you won't have the cash to run your business. While good invoicing can improve your cash flow, ensuring ideal customers is also important.
Ensure your cash flow is protected by:
Doing credit checks before signing a client

Making your clients agree to pay all invoices within three days

Using PayPal or another online payment system with clear records
And if a customer resists any of your standardized checks and balances, consider adding a premium so you get more money when they do finally pay.
You can also try enticing quick and timely payments by offering discounts. This may cost a bit of profit, but that can be worth the reliability you'll receive in exchange.
Cash flow is often tight for new and small businesses. A survey by Fifth Third Bank found that 4 out of 10 small business owners didn't have enough cash to meet their business goals.
But that experience can teach you what you can't learn practically: the greater importance of cash flow. And once you understand profit and cash flow, you can control the story of your business.
Next Steps:
You're busy. We get it. So why not let us do some work for you? By signing up for a free trial of CORE, you will be one step closer to success! We'll do the hard work while you spend your time where it counts: learning how to navigate cash flow and profit so you can grow your business.
Click below to start your free trial today!