Project Management
Project Management To Do List Tracking
Project Management To Do List Tracking - BQE Softwrae
---
BillQuick is perhaps the world leader in terms of project management software with accounting. Wouldn't it be nice to get to your desk every day and have one place with a list of everything you have to do that day clearly spelled out right in front of you?
For me, it would be great to be able to see which tasks can be delegated so I can just kick back here in my office and make videos right? This is project management "to do" list tracking and it happens to be something BillQuick does really well. Did you know that?
Let's look at some To Do List Programs
I have searched far and wide for a good to do list management program and there are many out there. Here are 6 of the most popular ones:
https://habitrpg.com/static/front
Now here's why you don't need any of them if you are using BillQuick for project management to do list tracking.
BillQuick does everything you need. Everything that the above programs do, BilllQuick does and puts it in the right context – the projects you are working on. The Navigator View menu has the To Do List and Reminders options. These options let you access the to do lists and other reminders on a global level. This makes it easy to track and manage everything.
If you just want to access the To Do List, it's right on the View menu as shown in the screen below.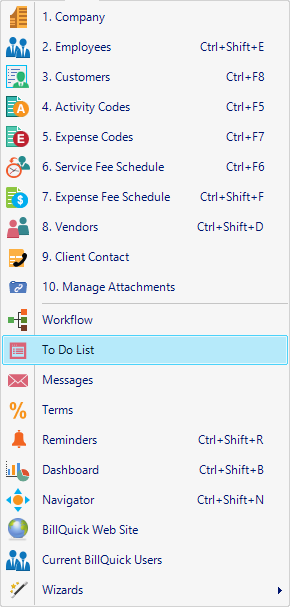 Once you click through, you will see the following list. This shows all "To Do's" from all projects that are not completed yet.

You can also access the Reminders window from the View menu. What I like about this one is that it becomes it's own pop out window. From a project management and To Do list standpoint, I like to keep this window open as a reminder to complete or delegate everything that is on the list. I have done this with other programs and it's very effective. I go to close the program, but this window is open. This causes me to stop and remember to complete the list before closing the program.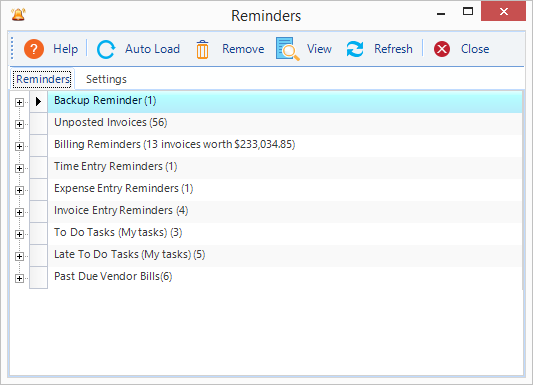 The Navigator appears when you first open BillQuick. This is where you get a global overview of everything you need to complete that day. Click to expand the reminders.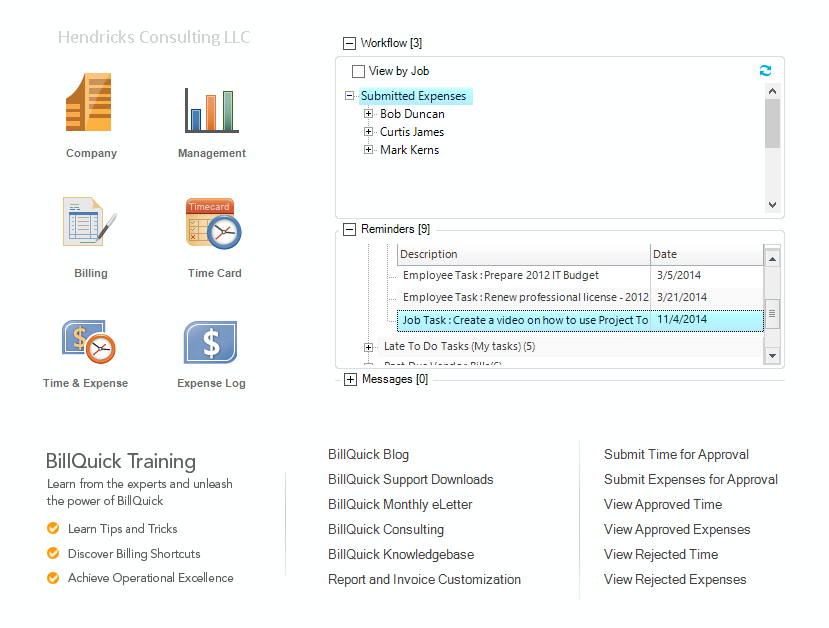 If you get yourself into the habit of using these tools, I am certain you will become a much more effective project manager than you already are. You will meet more deadlines and improve productivity exponentially by simply training yourself to use what is already available to you in BillQuick.