Firm Operations
The Power of Preferences
The Power of Preferences - BQE Softwrae
---
Because so many people are eager to dive into their new software, they often overlook the most important module in it. Same happens with ArchiOffice Preferences module. I've been guilty of this myself – so excited to get to work with my new software "toys" that I bypass the administrative or back-end section. Later, after the novelty has worn off, I might meander to the settings area and learn that there are lots of things I could have controlled to make my life easier. I immediately regret not investing the time in understanding and tweaking all the different settings and variables.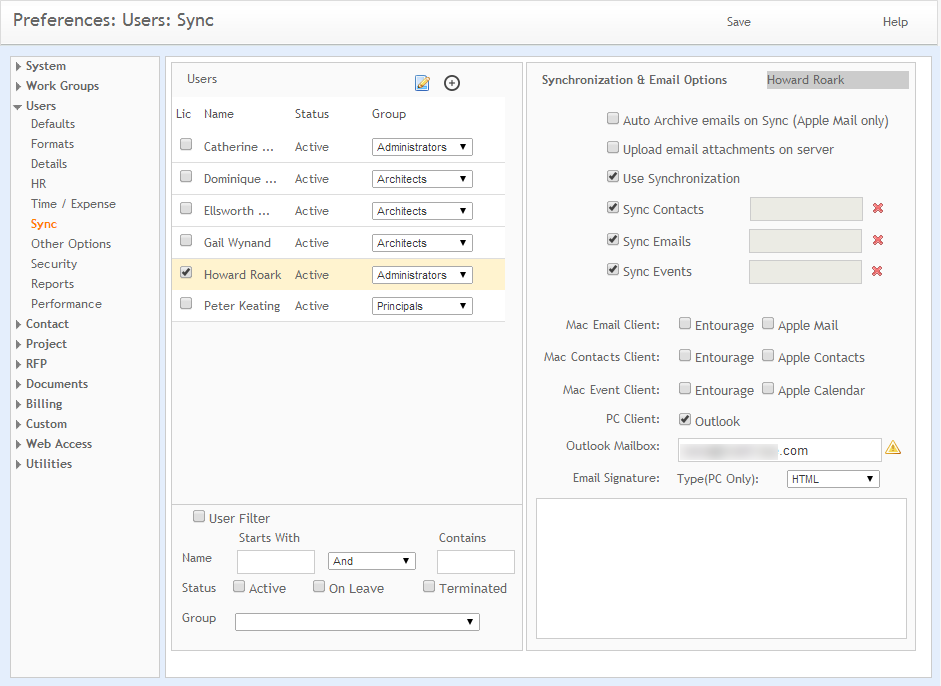 As you may know, there are many things in the Preferences section of ArchiOffice that can be changed to better suit your business needs. Here are some examples:
Administrative Section
Stop what you're doing right now and click your username in the upper right corner of the ArchiOffice screen. You'll notice the Preferences option. If you don't have Administrative privileges, you'll see all the settings that will affect your user experience. You can update your Address and Phone numbers in the Details Section. In the HR section, you can enter your birthdate if it's not already there. And you'll see your age (in years) below. Here's a special treat for you that is often overlooked: If you click the word "Age", a screen will open and tell you how many days old you are. For example, it tells me that I'm 20,665 days old! Please, no comments.
Time/Expense Section
In the Time/Expense section of your Preferences, you can control the default date and project for your new time records. More importantly, you can select the check box "Prefill Time & Expense Card View with Previous Record." This is helpful if you work on the same project but like to break your time out into different phases or tasks. With this selected, you don't have to enter the project each time you create a new time entry.
Sync Section
The Sync section allows you to control how attachments are handled when you sync email. It also allows you to control your email signature when ArchiOffice creates a new email record for you.
Other Section
The Other section allows you to control your default view in the Calendar. It also lets you set the number of days into the future your Dashboard To-Do widget will look ahead to. Perhaps the most valuable setting in this area is the check box to "maintain state of visited tabs". This allows ArchiOffice to remember which screen you were in when leaving a module. When you return, you won't always have to start at the list view or default view for that module.
Performance Section
Finally, the Performance section will display your efficiency data (Realization Rate). Performance data enables administrators to measure the employees' billing efficiency.
If you're an ArchiOffice Administrator, there are countless more settings you can look into and control. Hopefully, you've already been trained in ArchiOffice for that. But if you're a new administrator, definitely start going through all the preferences and familiarize yourself with the control you can have over ArchiOffice.
If you would like to have some 1-on-1 online training from our certified ArchiOffice trainers, please contact your Account Rep at BQE Software and they can arrange this for you.