Financial Health
What TimeSlips Time & Billing Software is Missing
TimeSlips is one of the oldest time and billing software programs. But unlike wine, time and billing software doesn't get better with age.
---
TimeSlips is one of the oldest time and billing software programs used by professional service firms. But unlike wine, software doesn't get better with age.
Professional service firms that have been in the practice for decades are likely using TimeSlips to manage their hourly billing. After all, it's one of the most common legacy software solutions in the industry.
While TimeSlips is okay for professional service firms that are already using it, the Windows-only desktop interface is outdated and difficult to use. Plus, it's far more expensive than most other time and billing software.
Outdated software could be holding your firm back. And we've all been there. To compensate for the lagging software, you end up using multiple tools and methods to manage your practice. But this is inefficient and expensive.
3 software issues you shouldn't have
Does your software work for you? Or are you bending over backward to make your software work?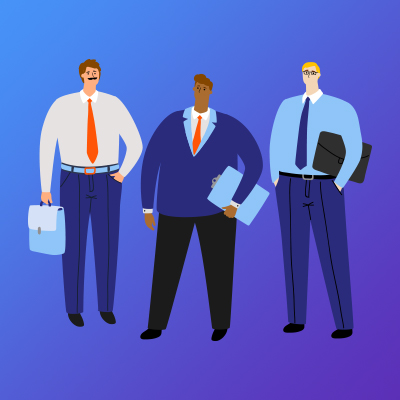 Too often, people say the latter. It's easy to get trapped in a cycle of familiarity - even if it means using software that might be limiting or frustrating. But so many software solutions exist and there is no reason you should stick with one that brings any frustration to your firm.
If you have an employee that is underperforming month after month, what do you do? Maybe you give a warning or some extra training. But after a point, you let that employee go. Your software is no different, if it's underperforming, let it go!
Here are 3 additional things you should not put up with when it comes to your software (TimeSlips, we're looking at you).
1. Long waits for tech support
Those who work in professional services often bill by the hour. Lawyers generally make $150-500 per hour. So if you spend 30 minutes on the phone with tech support, that is 250$ out of your pocket.
One of the most common complaints about TimeSlips is long wait times with unresolved issues. Plus, after 3 upgrades TimeSlips cuts off tech support or you have to pay for an entirely new version.
On the software review site Capterra, Jeffery D. K., the founder of a Law Practice, wrote: "Support was awful. We spent a small fortune maintaining and, and paying consultants to fit it."
When choosing your next time and billing software consider calling support before subscribing to get a feel for how a call might go if you use that software.
2. Limited, buggy features
Cloud-based systems are becoming the norm and best-in-practice standard for software solutions. Cloud-based workflow and apps allow users to make updates in real-time and gives them full visibility of their collaborations. Plus, it allows users to work from anywhere.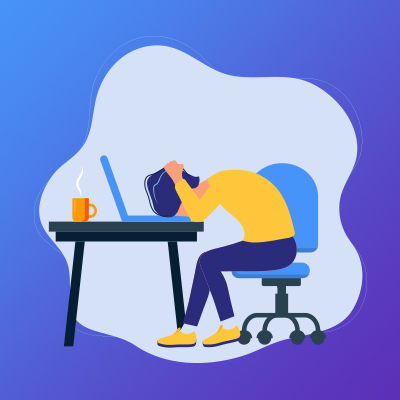 While TimeSlips has a cloud-based system, it is notoriously buggy when it comes to remote work. Users are limited to access only via their primary computer and there is no remote login. So, unless you have a license running on each of your computers, you can't enter time without being on the main user's computer.
Attorney Lynn B struggled with this issue when her firm changed to remote only offices. On review site Capterra, she wrote: "We had been using it on a server, and when we tried to change that, it caused a lot of errors and we lost a lot of time trying to make it work."
Others on the review site G2 mention the software is slow, freezes often and has buggy features.
3. Over-priced
While there is a cost behind quality software, you shouldn't feel like you are overpaying for the product you receive.
If the features can justify the cost, then you're probably happy with your software. But after combing through review sites a frequent complaint about TimeSlips was the cost. Recent price hikes and required "upgrades" for continued tech support have been frustrating customers.
On Software Connect, another software review site, Marlene wrote: "Sage's pricing has become offensive and not cost-effective. They have intentionally cut off all customer support (which is frequently needed) if you don't pay the huge (for our multi-user installation) annual upgrade fees. Once you have been using their software, you are stuck between changing to entirely new software or paying huge fees."
Why do you need time and billing software?
Saas applications are gaining wider acceptance, so it's easy to assume firms would find time and billing software among the first types of applications to incorporate into their operations.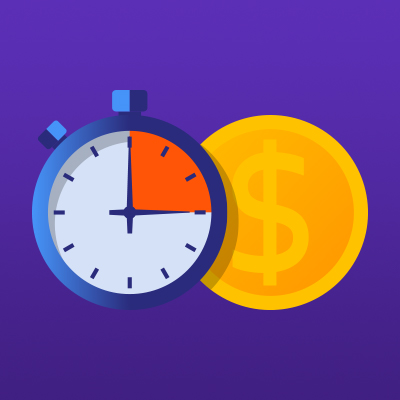 Time is practically the equivalent of money for professional service firms. The use (and misuse) of time directly impacts revenues and incomes.
Yet in a survey conducted by QuickBooks, an astounding 38% of respondents said they are still using manual systems like paper time cards and traditional punch clocks to track time. Whereas just 25% said they use a time tracking software.
Considering 34% of attorneys consider time management and billing as their biggest challenge, it's a surprise more firms aren't using software solutions to help ease the strain.
Relying on outdated systems and manual processes can create inefficient processes, hinder your firm's profitability service to clients and inefficient processes (Related: One LLP Jettisons Timeslips for BQE BillQuick Legal).
Time and billing software for modern firms
The good news is it's easier than ever to solve billing inefficiencies with CORE's cloud-based time and billing software. It's always up to date, easy to use, and allows you to streamline and automate repetitive tasks such as:
Time-tracking
Invoicing
Scheduling
Accounts receivable
The more data you track, the more business insights CORE will provide. Plus, CORE offers native mobile apps for your smartphone and tablet so you can enter time and expense anywhere and on the go.
Best of all, every CORE user gets access to award-winning 24/7 customer support with a response time of less than 1 minute!
Technology is an essential tool for today's successful professional services firms, especially when it comes to time and billing. But it should make you get more done with less work, not get less done with more work. An outdated system like Timeslips will diminish your team's productivity and the quality of service to your clients.
Click the link below for an in-depth comparison of CORE vs. Timeslips.