Technology
Valuable Insights into SMB Mobile Accounting Software Trends
Valuable Insights into SMB Mobile Accounting Software Trends - BQE Software
---
To find out how prevalent mobile accounting (native mobile accounting applications specifically designed for a mobile device interface) is among small and midsize businesses (SMBs), Software Advice, the leading business software review website, surveyed current accounting software users about their vendor's offerings. They've also released a report which highlights what prospective buyers are looking for in a mobile accounting solution for their SMB. Here are some of their key findings:
Prevalence of Mobile Accounting Applications
First, Software Advice asked respondents if their accounting software includes a downloadable app designed for mobile devices. Thirty-eight percent say their vendor offers a mobile accounting app, compared with 62 percent that do not.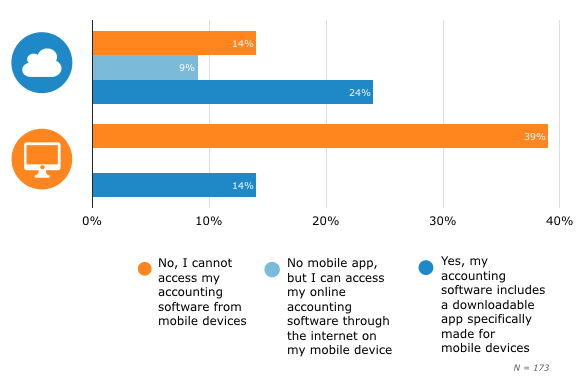 Although some on-premise solutions have a companion mobile application—for example, Core offers native mobile apps for iOS and Android devices designed to enhance its desktop offering—it is less common than with cloud-based solutions.
The Core app enables subscribers to quickly and easily track time, record expenses, and submit/approve these entries-all from the convenience of your phone. It also allows you to seamlessly sync this data with your main company data file, even without any cell signal!
Leading Mobile Accounting Trends Among SMBs
Software Advice then asked the 38 percent of respondents with access to a mobile accounting application for specifics on how they use the app. This revealed some mobile accounting trends including:
Top mobile accounting functionality
Main sources of dissatisfaction with applications
Mobile accounting popularity among age groups
Top mobile accounting functionality:
Mobile application users report that they most often use the app to perform the following accounting functions: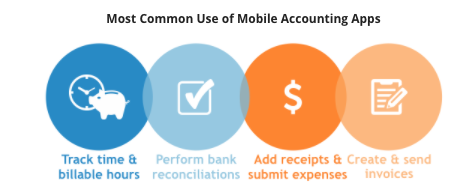 Main sources of dissatisfaction with applications:
Although most respondents report they are "very" to "extremely" satisfied with their mobile app, those with moderate to low levels of satisfaction have the following complaints:

Mobile accounting popularity varies amongst age groups:
Software Advice found that mobile accounting use is highest among users in the 26 to 35 age group. Not only do they make up the largest percentage of current mobile accounting app users, but they report a higher frequency of use, e.g., using their mobile app multiple times per day compared to a few times a week.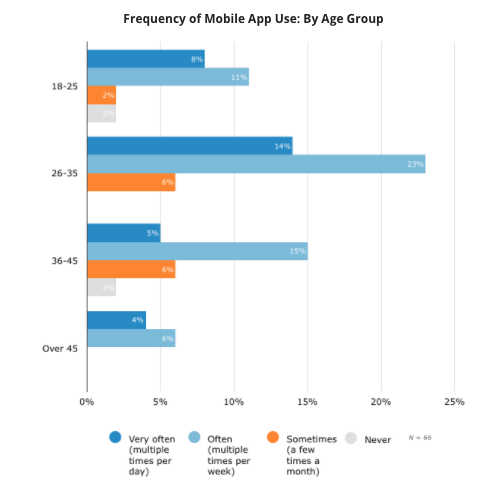 Expected Impact of Mobile Accounting on the Industry
Perhaps the most telling statistic from our survey is that, despite relatively low numbers of current mobile accounting users, 55 percent of respondents say that a vendor offering a mobile app would impact their decision to purchase that product over another in future investments.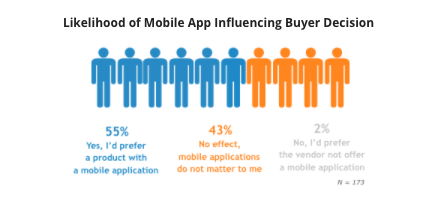 According to the report, prospective mobile accounting buyers should carefully weigh their options and invest in a system with mobile capabilities and functionality that aligns with their business needs. For the full version of this article, "SMB Mobile Accounting Software Buyer Trends – 2017", please click here.