There has been no question for some time now, that social media is a critically important part of every business' process. For marketing, and for customer service, as well as public relations. In fact it's become so prevalent, that the social media platforms have become downright noisy.
Here are 3 tips for how to cut through the social media noise, and grow your business.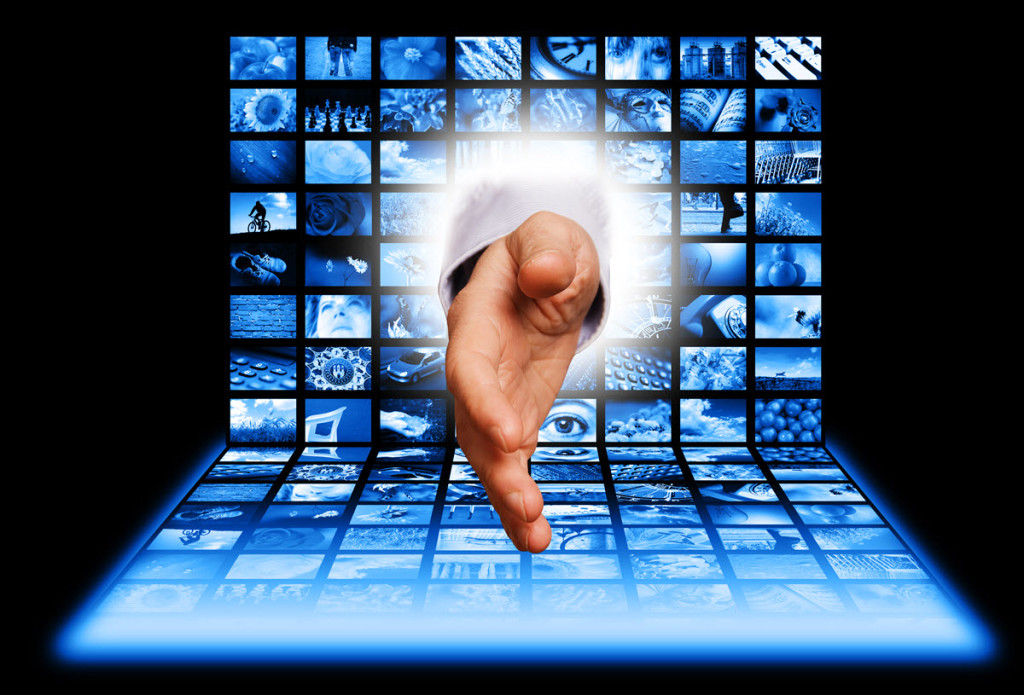 Tip # 1: Define your target audience
The first thing you need to be crystal clear on, is who your target audiences are. This is true, in any case, but it becomes that much more important, when you're trying to develop your strategy for cutting through the social media noise, and grow your business.
Most people fall short, right here on this critically important step. Just as you need to have a "why" for your business at large, you need to have a "why" for the clients, and industries that you target.
Choose no more than three target audiences. Define them. It's not enough to just think about it, and decide in your mind that you are going to target (eg) Real Estate Brokers and Agents. You have to have real clear intentions. Why are you targeting them? How can you improve their lives, so profoundly, that they couldn't imagine going back to the old way (before working with you)?
This needs to be formalized somehow. Perhaps in a manifesto. What I did was simply write up a document, explaining my three target audiences - Real Estate Brokers, and Agents, Startups, and the Entertainment Business.
Then I developed my strategy for how I was going to attract, not promote to, these prospective clients.
Real Estate
I chose real estate for a number of reasons. The first reason is that I have a lot of experience with it. I started my consulting career doing the accounting for property management companies, and the property owners themselves.
After being asked by a number of brokers, years ago, if I could help them as well, I started looking into that. The truth is, it's a very different business model, albeit under the same general heading of real estate.
One of the things, that I've learned I do really well, is based on my ability to think through the operations of a business model, and break it down in terms of what it looks like inside the accounting part. After spending some time playing with some ideas, and theories, and testing them with sample data in QuickBooks, I was able to figure out how I could show real estate brokers and agents, how they could record things, in a manner that made it possible to get some really useful reporting out of QuickBooks.
Having the above figured out, in terms of the manner in which I could capture the sale of a listing, and the reports I could bring, I now had something I could show, which created a noticeable difference.
That's WHY I chose real estate.
Tip # 2: Build a resource for your target audiences
After choosing my target audience, I had some work to do. Using Social media is pointless, if I don't have a place to send people. Having a website alone, isn't enough. You cannot go out in social media, and simply ask people to "check out your offering."
You have to give people three very important things, before you can cut through the noise in social media;
A reason to come to your site.

A reason to come back to your site.

A reason to send other people to your site.
If you simply link people to a page on your website that describes an offering, then it's over right then, and there. They have no reason to come back, and they will not likely see any reason to send anyone else there, unless they happen to remember chancing upon your page, when someone else mentions to them, that they need your services.
The way to accomplish all three things, above, is to build a resource that offers valuable information, and makes it clear that more information is coming. Now they have a reason to come back, and coming back is what will remind them about your existence, the next time someone else is describing a need to them, that lines up with what you offer.
It has never been easier to create a resource online.
If you build it, they will come!
I used my real estate audience as the example of a target audience I chose, and I gave you my "Why" above, so you can get ideas for what yours might look like.
Now it's time to show you the resource I've begun to create for real estate brokers and agents.
You have expertise to share. Share it, in a way that is valuable and useful to your target audience. Videos are most effective, but it doesn't have to be videos. You can do a podcast, and put the audio out there, or just write your content.
You must have content. That is how you evolve as a program of attraction, rather than promotion.
Now for the last part.
Tip # 3: Use social media tools, to cut through the noise, and connect with your target audiences
You could actually go directly on twitter, and run a search for your target audience. A great way to do this is by searching out hashtags, that either identify your target audience, of have a way of bringing them out. A hashtag, is simply a code, that groups together every message that contains that hashtag. These work on Twitter, Facebook, Instagram, and others. I can't remember if they work on Linkedin yet.
Using the right tools, you can do this much more efficiently. If I look at my feed on Twitter, or Facebook, or Linkedin, I see nothing but noise. It would be next to impossible, to go through all of that, and find the people who are talking about real estate. So I have a search setup, based on the #RealEstate hashtag. I also added a search for #Realtor because, why not? It doesn't cost any extra.
Now we have two things to do.
One is to post updates on Twitter, Facebook, Linkedin, and Instagram (yes instagram is important now). Then we use the hashtags in everything we post. The hashtags are important to include in our own social media updates, because that puts us in front of our target audience. The updates are written as a headline, designed to encourage people to want to click on the link we provide, and absorb the valuable content you've provided.
Now we're talking. Now they have a reason to come back (for more) and to send others to your site, for the amazing content you've provided.
The second thing to do here, is to listen. This means that when you run that search on those hashtags, you spend some time monitoring those feeds. You're looking for opportunities to jump in on the conversation. This might mean clicking over to someone else's post, reading it, and then replying to them, telling them you enjoyed it. Then retweet it, or reshare it to your followers. This is how you start a conversation. It's the digital equivalent of walking up to someone at a networking event, and introducing yourself.
It's a digital handshake, and this is how we cut through the social media noise, and grow our businesses.