We, at BQE Software, value the people who work for the company and share its goals. So we decided to throw some spotlight on each department and recognize its role in the company's growing success and reach.
Today's spotlight is on the Marketing Department of BQE Software, which is located in our US and India offices. This team is mainly responsible for the marketing and branding of our company and its products & services. Thank you for your hard work, creative ideas and dedication!
Let's begin with a little background...
The department started with Shafat Qazi, the CEO and Founder of BQE, handling all the marketing activities himself. After a few years, he was joined by the General Manager, who took over some of the tasks. In 2005, BQE hired its first full-time Marketing Coordinator. More people joined the team, which is now headed by its Marketing Manager. The rest is history! This department has continued to grow, both in terms of the team size and experience.
Check out this crazy photo of the Marketing Team at BQE HQ: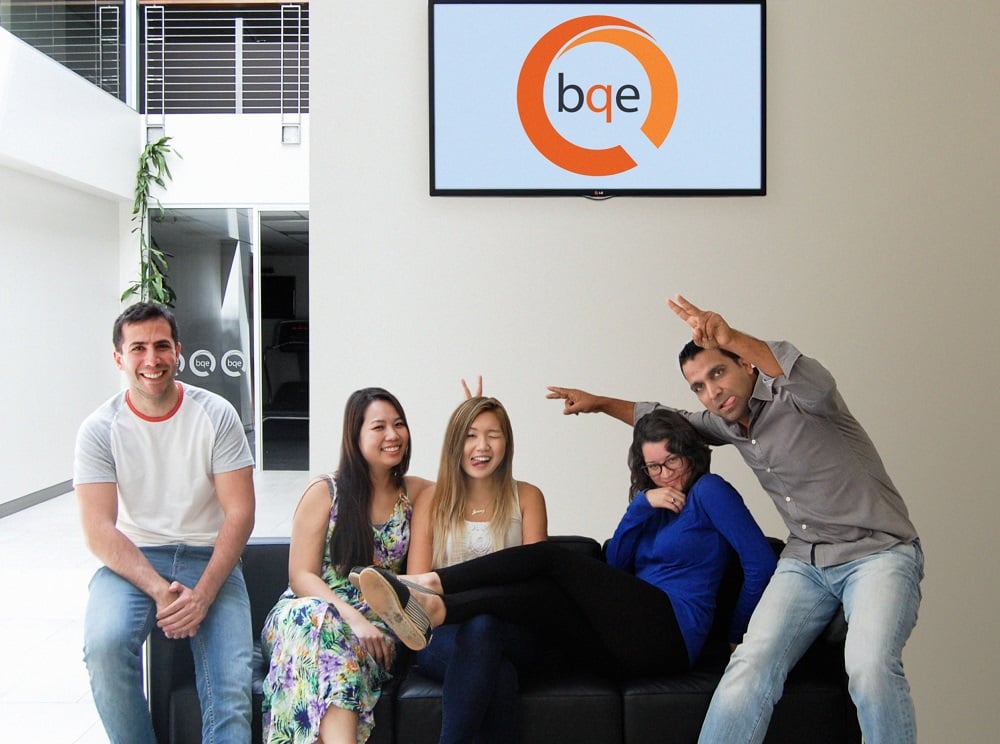 L to R: Zareh Abassian (Web Developer), Michelle Le (Email Marketing Coordinator), Jenny Ouyang (Marketing Coordinator), Adriana Clark (Graphic Designer) and Ikhlaq Bhat (Marketing Manager)