Firm Operations
How to Enter Time into QuickBook Timesheets
How to enter timesheets for Quickbooks. With BQE's Core, you can track time and expenses in multiple formats. Upgrade from QuickBooks timesheets today!
---
Update: In 2017, we released BQE Core, the next-generation platform for business intelligence, time and expenses, billing, accounting, project management, and reporting. Core's time and expense management capabilites are years ahead compared to what QuickBooks timesheet--or any other system--offers.
With Core, you can track time and expenses in multiple, intuitive formats within its web app. All your staff or contractors need to do is log in on any internet browser. Moreover, Core Mobile for iOS and Android offers the same flexible time cards and multiple timers, and it also allows for automatic time tracking so you don't even have to enter any data. Take a tour of Core today or sign up for a free 15-day trial.
If you are an architect, then you have had to deal with the issue of keeping track of people's time. If you have ever entered time sheets in QuickBooks then you know the process. You have basically two options: Enter a "weekly" time sheet or enter a single activity. QuickBooks Online provides you with the same options.
We live in a new age. The age of the cloud, so we have to always be thinking about how to streamline these processes. So this week I am going to show you the old way. Manually entering the information into QuickBooks using the options provided. It helps to have this foundation so that when we look at other options we understand what those other options need to be able to do ultimately. They need to be able to give us the same final product in a manner that is more efficient, less time-consuming, and generally more practical. How are you tracking your time?
Whether you have employees or sub-contractors there is a good chance that you want to track their time so that you can properly job cost your labor expense. This means that someone has to gather the information from your employees and then enter it into your accounting software. For these purposes we are looking at QuickBooks since that is possibly the most commonly used software for this purpose, but is it the best? Let's find out.
I don't want to travel too far back in time. Of course before there were computers this was all done manually. Then we reached a point where spreadsheets were the best way to do this. It's easy to design a simple timesheet template in MS Excel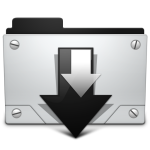 Then your employees e-mail their time sheets to the bookkeeper who enters the time as shown in the video.
This works! For a long time it has worked, and it has substantially improved the efficiency over prior methods. Hopefully your bookkeeper is really good at data entry , and if you're really lucky (s)he is pretty good with spreadsheets so they can get the time entered into QuickBooks fairly quickly.
The inherent problem with this of course is that the bookkeeper has to do a ton of work, entering all of this data. Ideally we want to put it back on the employees and sub-contractors to enter their own time. For each individual it's a small amount of time.
The next evolution of time keeping is very probably the use of online collaborative tools. For example now you could offer your employees and sub-contractors the ability to access a spreadsheet in Google Docs where they can enter their time.
The bookkeeper still has to do the data entry, but this at least gets you out of the e-mail inbox jungle. No more e-mailed spreadsheets, (s)he can get online and access the timesheets in a set location. You can organize the folders and spreadsheets in Google docs any number of ways that might suit you. Then each week the employees enter their own time.
The direction of our accounting technology for a long time has been to move towards a world in which we only enter things once. Now it's time to think in terms of not having to enter anything at all.
Once you're finished here, be sure and check out Part 4: